Ticketing Powered by
Aerosmith Tribute – Pandora's Box
Aerosmith Tribute – Pandora's Box — LIVE at MadLife Stage & Studios on Saturday, May 20th at 9:55!
Aerosmith Tribute – Pandora's Box
WEBSITE | FACEBOOK | INSTAGRAM
What really stands out about this amazing tribute to Aerosmith, is that it sounds so authentic and has such a powerful energy onstage. It's no wonder though, when you dig a little deeper into this brotherhood of musicians. All of these guys, (while spending time in other bands) have known each and played together for many years. Most notably, guitarist and backing vocalist Troy McLawhorn has played with doubleDrive, Dark New Day, Seether (where he was a co-writer of their hit, "Country Song") and is a current member of the internationally known band Evanescence. But when he's not recording or on tour with Evanescence, he chooses to play guitar in Pandora's Box!
Guitarist Steve Taylor and lead vocalist Nathan Utz started working together back in 1990 with Sony Records artist, The Blonz, and toured with bands such as Dokken, Poison and Mother's Finest, just to name a few. The Blonz released the single "Last Call for Alcohol" that made it onto the Billboard charts! Nathan and Steve have been working together ever since and their long career together makes for the same intense and entertaining chemistry onstage that Steven Tyler and Joe Perry share! That chemistry along with Nathan's uncanny resemblance to Steven Tyler's voice and appearance, will transport you to the front of the stage at an Aerosmith show!!!
The band is rounded out by drummer Michael Foreman and Bassist Trent Horne who hooked up with the band through mutual acquaintances and friendships with Steve, Nathan and Troy. Having worked in and around the Atlanta music scene for many years and on stages all over the country, Michael and Trent bring the positive energy, talent and experience to complete this Aerosmith experience! A strong professionally minded group by day and a stage overflowing with musicianship, showmanship and friendship by night, Pandora's Box is on a mission to rise to the very pinnacle of the tribute band world in record time!!!!!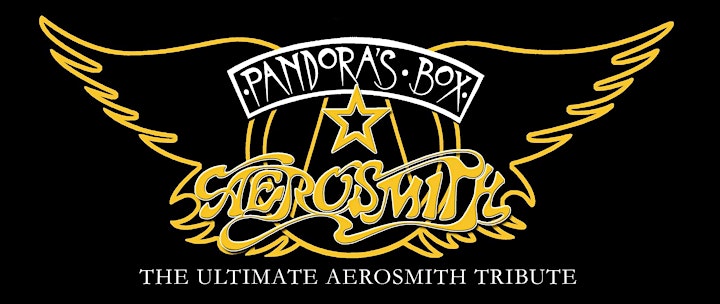 VENUE INFORMATION:
All ticket holders are able to order food and drinks during the event. Standing Room Ticket holders generally place their orders with the venue bar staff. Main Floor Reserved Table and VIP Balcony Table ticket holders are served by MadLife's friendly wait staff throughout the event.
Refer to the seating map below for a layout of the venue for this show. Please note the table arrangement is subject to change and not all tables may be available.
If You Wish To Select A Specific Reserved Table:
Holders of VIP Balcony and Main Floor Reserved Table tickets have the ability to select any available reserved table from the moment their tickets are purchased, up until 30 minutes BEFORE doors open to the event (i.e. if doors are at 6:30, cutoff time for selecting a reserved table would be at 6:00). Tables can be selected EITHER at the Box Office or by contacting the Box Office during its hours of operation at (678) 384-2363 ext. 1. Please note that tables cannot be selected online for this show and if you do not select a table, MadLife will select one for you. Selecting a table is not required, but is an option available.
For any wheelchair or ADA needs, please contact the Box Office in advance of the event at (678) 384-2363 ext. 1.
Please Note: Ticket Prices May Increase At Any Time
For any other questions regarding the event or tickets, please contact the Box Office during its hours of operation at (678) 384-2363 ext. 1.
Box Office hours of operation are Wednesday-Saturday 5:00 PM – 9:00 PM.