Ticketing Powered by
Buddy Jewell – #1 Charting Billboard Country Artist — Opener – Caleb Wilkie
Buddy Jewell – #1 Charting Billboard Country Artist — Opener – Caleb Wilkie — LIVE at MadLife Stage & Studios on Thursday, May 4th at 7:30!
Buddy Jewell
WEBSITE | FACEBOOK | INSTAGRAM | TWITTER
Buddy Jewell burst onto the country music scene after winning the inaugural season of the USA Network's hit television series "Nashville Star." After Buddy's win, Columbia Records released his self-titled debut album "Buddy Jewell" which debuted at #1 on the Billboard Top Country Album charts as well as #13 on the Top 100 Pop Album Charts. The album was certified Gold later that same year, selling over ½ million copies. Buddy's first two singles, "Sweet Southern Comfort" and "Help Pour Out the Rain (Lacey's Song)" both landed in the top 5 on the singles chart. Jewell has since followed up with 5 more albums, "Times Like These," "Country Enough" , "I Surrender All", "Wanted : LIVE "and his newest release, "My Father's Country."
After living throughout the Arkansas Delta in Dyess, Helena-West Helena and Forrest City, Buddy's family finally settled in Osceola. That's not far from Dyess, where his mother and father grew up with the Cash family…as in Johnny Cash. Conway Twitty hailed from nearby Helena, and Glen Campbell is a native of Delight. Jewell was influenced by the music of all three. Both of his parents were musical, and there were stacks of classic country records around the house. His uncles Clyde and Hubert taught Jewell to play guitar. Enthralled with the instrument, he began performing publicly, mainly in church, at age 15.
Buddy Jewell was also a natural athlete, playing baseball, basketball and football. He was team captain and quarterback of his high school team and played college football at Arkansas State University as well. While in college, he began to perform in clubs and talent contests, igniting his passion for performing and country music.
Buddy Jewell's voice is the voice of experience. It has a friendly, "lived in" quality because, as the old saying goes, he has "been around." Born to a working-class family in Arkansas, Jewell has been singing for his supper since the age of 21, from coast to coast. He has also driven a beer truck and worked as a nightclub bouncer. Buddy knows the meaning of hard work and perseverance.
In 1985, Jewell became the lead singer of the country band White Oak based in Camden, Arkansas. The group signed up with a booking agency that also represented Canyon, Lariat and Bayou Speak Easy, the last of which was fronted by the then-unknown Trace Atkins. Buddy was making progress, but finally realized that if he was going to get anywhere musically, the family would have to move to Nashville. In January of 1993, Buddy, his wife Tené and their 3 year old son, Buddy III, took that giant leap of faith.
In between all those working-stiff jobs, Jewell began to make contacts on Music Row. His larger-than-life voice eventually made him Nashville's most popular "demo" singer. That's an anonymous vocalist who is hired to record a demonstration of a song that is then played for a star's consideration. George Strait's "Write This Down," Lee Ann Womack's "A Little Past Little Rock," Clay Walker's "You're Beginning to Get to Me" and Gary Allan's "The One" were all first sung as Buddy Jewell demos. He has recorded more than 5,000 such projects. In 1997, alone, Jewell sang 663 song demos. But he yearned for something more. He wanted a shot at the country-music big time.
Songwriters and music publishers loved him. The record companies did not. Buddy Jewell became increasingly frustrated as he was turned down for a recording contract by one label after another on Music Row. One offer evaporated when the interested label shut down. Another one vanished when the label was sold. And believe it or not, he missed out on another opportunity because a tornado struck blocks away from a label showcase, knocking out the power! Buddy kept on patiently singing demos with dignity, slowly letting his recording-contract dream die. Daughter Lacey came along in 1993. Second son Joshua was born in 2000.
Fast forward two years…encouraged by his wife, Tené, Buddy entered the USA Network's contest Nashville Star in 2003. Thousands of performers tried out for the show; 125 of them made it to the semi-finals; 12 were chosen for the nine-week series. Buddy was the true viewer favorite from the premiere episode, capturing 65% of the nationwide voting among the 12 contestants and beating out, most notably, a young Miranda Lambert, by over 2 million votes on the final episode. TV audiences and critics alike fell in love with Buddy Jewell's gentility, enthusiasm and true musical passion. Columbia Records rushed him into the studio with producer Clint Black, and within two weeks Buddy Jewell delivered his superb debut CD.
"I had a little website. The first night I sang 'Help Pour Out the Rain' on the show, it had so many responses that it crashed the website and cost me about $1000 in overages. I didn't have a clue that the song would have that kind of impact. Tené and I started printing out emails off the site. A lot of them were from parents whose children had died. I got hundreds of letters. We collected the print-outs and letters and put them in a binder. Not for public consumption. Just for ourselves. I'm honored that I had a hand in creating something that means so much to people. But it was bittersweet. You wish that it was for a happier reason."
The year that followed his win on Nashville Star was truly a dream fulfilled for Buddy. He earned major award nominations from the ACM for Best New Artist, the CMA for the Horizon Award, their version of the Best New Artist of the Year and a Grammy nomination for his participation in Amazing Grace III, a special gospel project. He was also named "New Artist of the Year" by the prestigious ABC Radio Networks.
In April 2005, Buddy was honored by the National Fatherhood Initiative as a recipient of their annual Fatherhood Award. Recipients of this award are individuals who exemplify the ideals of involved, responsible and committed fatherhood. First Lady Laura Bush spoke at the event. In 2011, Jewell was named "Entertainer of the Year" and "Crossover Artist of the Year" by the International Country Gospel Music Association. Most recently, in September 2015, he was inducted into the Arkansas Entertainer's Hall of Fame, taking his place alongside music legends Johnny Cash and Glen Campbell.
Jewell's fan base is stronger than ever in 2016. The success of that relationship has always been built on mutual respect and admiration. Buddy remains as immensely loyal to his fans as they are to him. "They are amazing", says Buddy of his fans. "They have followed me and supported me through thick and thin. They have kept me motivated and I'm grateful to them for that. I couldn't have done this without them"
Having shared the stage with the likes of Tim McGraw, Faith Hill, Brooks and Dunn, and ZZ Top, Buddy Jewell is a well-rounded performer, a true entertainer, and an absolute crowd pleaser.
Buddy, an Arkansas native, is a true southern gentleman both on and off the stage. Above all these things, Buddy is a proud Arkansan, a loving father, a devoted husband, passionate patriot and an outspoken Christ follower. He has always reached out to his community and beyond, and considers his roles as spokesperson for The Minnie Pearl Cancer Foundation and work with St. Jude Children's Research Hospital as some of the most important of his career.
Jewell has also been a constant supporter of our men and women in uniform throughout his career. In December 2010, Buddy traveled with the Sergeant Major of the Army, Kenneth O. Preston to Afghanistan, Iraq and Kuwait on an extensive USO tour, visiting and performing for our troops in remote forward operating bases, "If they can put their lives on the line for me and my family on a daily basis, spending a couple weeks facing the same challenges and hostile environment as they do is the least I can do to show my appreciation." "I believe in giving back", asserts Jewell. "Everyone can make a positive difference. With a little time and a little effort, we can make this world a better place."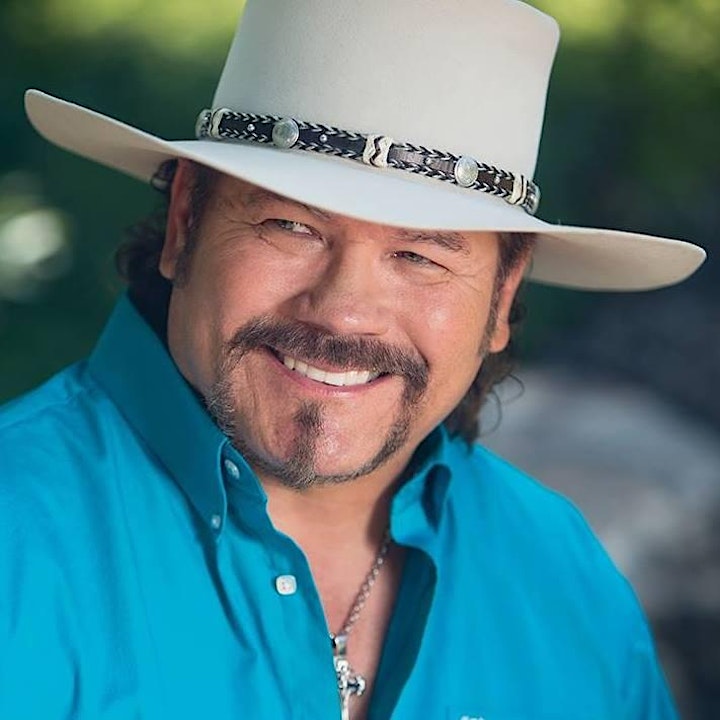 Caleb Wilkie and the Privateers
SUPPORT
Caleb Wilkie and the Privateers are a high energy Alt Country Rock Band that create a unique blend of songs that you know in a way you've probably never heard them before. Founded in 2021 by lead singer Caleb Wilkie and banjo player Kyle Davis, the duo now features Wes Queen on drums and Luke Yanders playing bass. The Privateers want to play music that people love to sing along to, but also feature a mix of originals. The Privateer experience is an ever changing good time that will prove banjo playing and quality vocals are not just for hillbillies and old folks.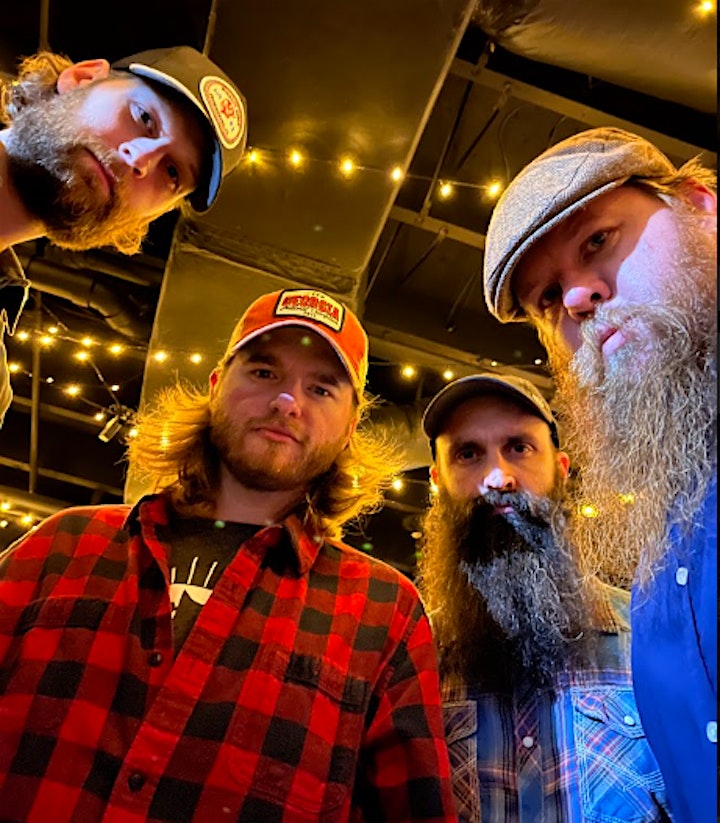 VENUE INFORMATION:
All ticket holders are able to order food and drinks during the event. Standing Room Ticket holders generally place their orders with the venue bar staff. Main Floor Reserved Table and VIP Balcony Table ticket holders are served by MadLife's friendly wait staff throughout the event.
Refer to the seating map below for a layout of the venue for this show. Please note the table arrangement is subject to change and not all tables may be available.
If You Wish To Select A Specific Reserved Table:
Holders of VIP Balcony and Main Floor Reserved Table tickets have the ability to select any available reserved table from the moment their tickets are purchased, up until 30 minutes BEFORE doors open to the event (i.e. if doors are at 6:30, cutoff time for selecting a reserved table would be at 6:00). Tables can be selected EITHER at the Box Office or by contacting the Box Office during its hours of operation at (678) 384-2363 ext. 1. Please note that tables cannot be selected online for this show and if you do not select a table, MadLife will select one for you. Selecting a table is not required, but is an option available.
For any wheelchair or ADA needs, please contact the Box Office in advance of the event at (678) 384-2363 ext. 1.
Please Note: Ticket Prices May Increase At Any Time
For any other questions regarding the event or tickets, please contact the Box Office during its hours of operation at (678) 384-2363 ext. 1.
Box Office hours of operation are Wednesday-Saturday 5:00 PM – 9:00 PM.