Ticketing Powered by
Dale Jones "I'm Not Well" Comedy Tour — Special Guest – Jodi White
Dale Jones "I'm Not Well" Comedy Tour — Special Guest – Jodi White — LIVE at MadLife Stage & Studios on Thursday, April 13th at 8:00!
Dale Jones
HEADLINER
With 30 years in the making – Dale accentuates his machine gun style delivery with a healthy dose of animated faces and then combines that with quick improvisations and well placed physical comedy. Basically he leaves the audience wishing they had his energy. His shows are always a night you won't soon forget.
In addition to his training at the world famous Second City Dale has appeared on TBS – The Very Funny Show, Last Comic Standing, 30 Seconds to Fame and most recently on Stand Up Live Nashville seasons 1 and 2. If you don't blink you might see him in the 2003 MGM movie "Out Of Time" with Denzel Washington.
His new album "I'm Not Well" debuted in the top three on iTunes and Amazon. Dale performs at countless clubs, colleges, corporate functions, cruise ships and comedy festivals. He won the Comedy 10K, Laughlin, San Diego and Antelope Valley Comedy Festivals.
Joining Dale will be his hilarious wife, Jodi White. Never the bridesmaid, always the bride, she's on husband number 4. You may have seen her on Nick at Night, Fox or on MTV's Ridicoulousness touching an electric fence.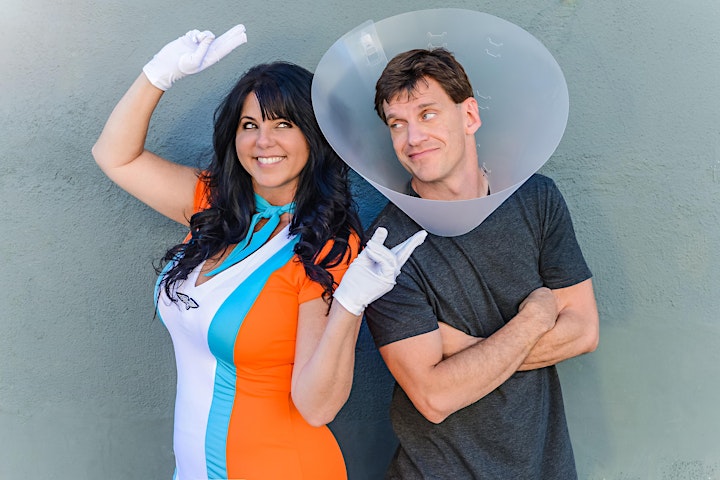 Jodi White
SUPPORT
VENUE INFORMATION:
All ticket holders are able to order food and drinks during the event. Standing Room Ticket holders generally place their orders with the venue bar staff. Main Floor Reserved Table and VIP Balcony Table ticket holders are served by MadLife's friendly wait staff throughout the event.
Refer to the seating map below for a layout of the venue for this show. Please note the table arrangement is subject to change and not all tables may be available.
If You Wish To Select A Specific Reserved Table:
Holders of VIP Balcony and Main Floor Reserved Table tickets have the ability to select any available reserved table from the moment their tickets are purchased, up until 30 minutes BEFORE doors open to the event (i.e. if doors are at 6:30, cutoff time for selecting a reserved table would be at 6:00). Tables can be selected EITHER at the Box Office or by contacting the Box Office during its hours of operation at (678) 384-2363 ext. 1. Please note that tables cannot be selected online for this show and if you do not select a table, MadLife will select one for you. Selecting a table is not required, but is an option available.
For any wheelchair or ADA needs, please contact the Box Office in advance of the event at (678) 384-2363 ext. 1.
Please Note: Ticket Prices May Increase At Any Time
For any other questions regarding the event or tickets, please contact the Box Office during its hours of operation at (678) 384-2363 ext. 1.
Box Office hours of operation are Wednesday-Saturday 5:00 PM – 9:00 PM.