Ticketing Powered by
Elton Live! The Elton John Experience
Elton Live! The Elton John Experience — LIVE at MadLife Stage & Studios on Friday, November 3rd at 10:00!
Elton Live! The Elton John Experience
WEBSITE | FACEBOOK | INSTAGRAM
Elton Live! — The Elton John Experience offers the most complete and authentic reproduction of Sir Elton John's live concert performance in the world. Their shows are the most accurate representation of Sir Elton John in his absolute prime of the 1970's, 80's, 90's and beyond!
Elton Live is NOT an impersonator act. Elton Live is ALL about the music and bringing Elton John's incredible studio recordings to life!
Established in early 2018, Elton Live! — The Elton John Experience hails from Atlanta, Georgia and has performed for audiences all over the United States.
​Sir Elton John is one of the most accomplished artist in modern music history. With over 57 (USA) 69 (UK) Top-40 hits with 9 songs going straight to #1 in the USA! Elton John has cemented himself as being one of the greatest songwriters of all time!
Lead vocalist and the band's founder Steven Dodd brings you an unmatched emulation of the depth and timbre vocal style of the classic Sir Elton John sound.
The Elton Live! band is a group of professional musicians from incredible touring acts like Sugarland, Sheryl Crow, Melissa Etheridge, Corey Smith and the legend himself Sir Elton John! The Elton Live band is the driving force behind a spectacular live performance and sheer rock-n-roll wall of sound.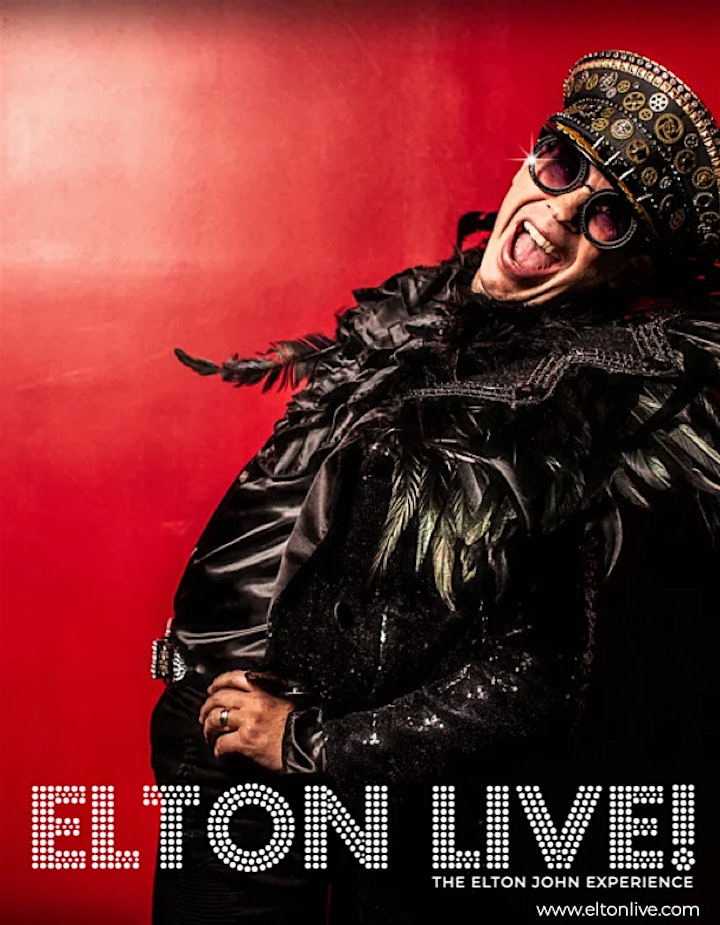 VENUE INFORMATION:
All ticket holders are able to order food and drinks during the event. Standing Room Ticket holders generally place their orders with the venue bar staff. Main Floor Reserved Table and VIP Balcony Table ticket holders are served by MadLife's friendly wait staff throughout the event.
Refer to the seating map below for a layout of the venue for this show. Please note the table arrangement is subject to change and not all tables may be available.
If You Wish To Select A Specific Reserved Table:
Holders of VIP Balcony and Main Floor Reserved Table tickets have the ability to select any available reserved table from the moment their tickets are purchased, up until 30 minutes BEFORE doors open to the event (i.e. if doors are at 6:30, cutoff time for selecting a reserved table would be at 6:00). Tables can be selected EITHER at the Box Office or by contacting the Box Office during its hours of operation at (678) 384-2363 ext. 1. Please note that tables cannot be selected online for this show and if you do not select a table, MadLife will select one for you. Selecting a table is not required, but is an option available.
For any wheelchair or ADA needs, please contact the Box Office in advance of the event at (678) 384-2363 ext. 1.
Please Note: Ticket Prices May Increase At Any Time
For any other questions regarding the event or tickets, please contact the Box Office during its hours of operation at (678) 384-2363 ext. 1.
Box Office hours of operation are Wednesday-Saturday 5:00 PM – 9:00 PM.