Ticketing Powered by
Hughes Taylor Band – Original Blues Rock
Hughes Taylor Band – Original Blues Rock — LIVE at MadLife Stage & Studios on Wednesday, July 27th at 7:30!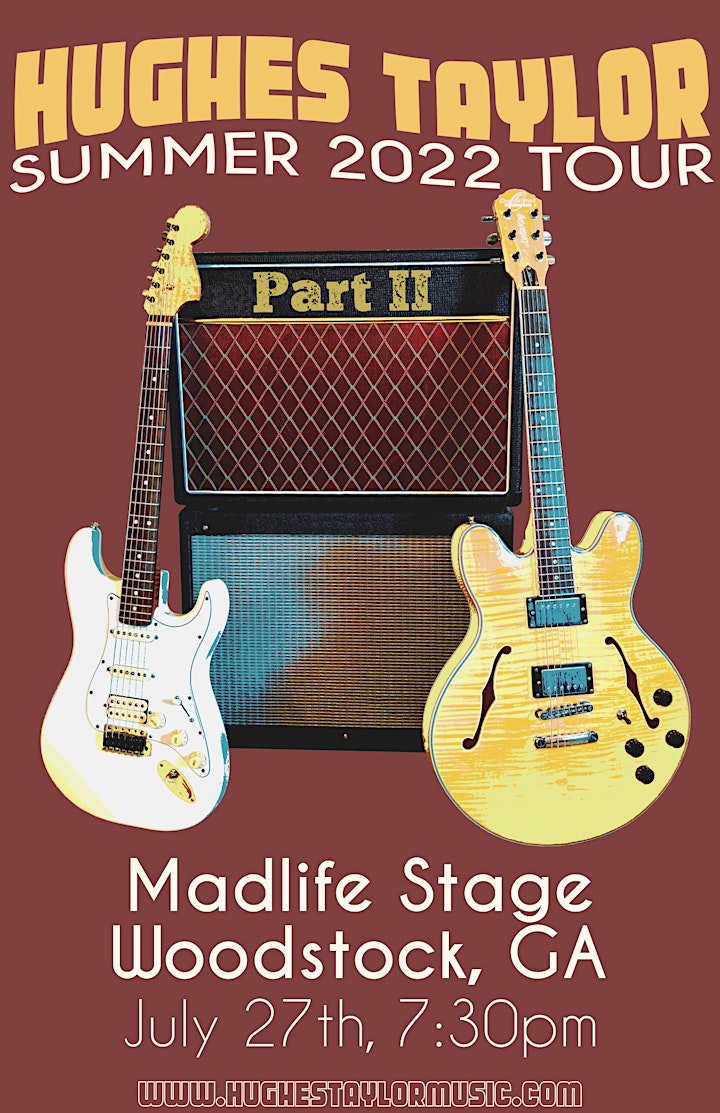 Hughes Taylor Band
An old soul hailing from Macon Georgia USA, Hughes Taylor was immediately drawn to the blues when he first picked up the guitar. Today an accomplished guitar player with a voice that is bigger than he is, Hughes has developed his signature style: a fiery brand of blues-rock whose lineage stretches back to Stevie Ray Vaughan and Cream.
Hughes released his first full-length album of original songs, Hear My Melody, in the spring of 2016. After graduating with honors in marketing from University of North Georgia in late 2017, Hughes released his sophomore album, Restless, just before marrying the love of his life in 2018. In the summer of 2019, The Hughes Taylor Band released a blues album of classics that had influenced Hughes, lovingly arranged and interpreted by him, called Good Blues, Fast.
The Hughes Taylor Band is a blues-rock power trio reminiscent of the Jimi Hendrix Experience, Stevie Ray Vaughan and Double Trouble, and Cream; inescapably influenced by Hughes's hometown heroes, the Allman Brothers. Consequently, long improvisations and jams are a staple of any live Hughes Taylor Band performance.
With three studio albums and a live album under his belt, Hughes released his fourth studio album, Modern Nostalgia, showcasing his growth as a musician, songwriter, and producer. Written during the pandemic and recorded at the legendary Capricorn Sound Studios, the music on the new record is a sweet mix of blues, blues-rock, and southern rock; a modern successor to the great music that put Capricorn on the map many years ago. Modern Nostalgia is OUT NOW.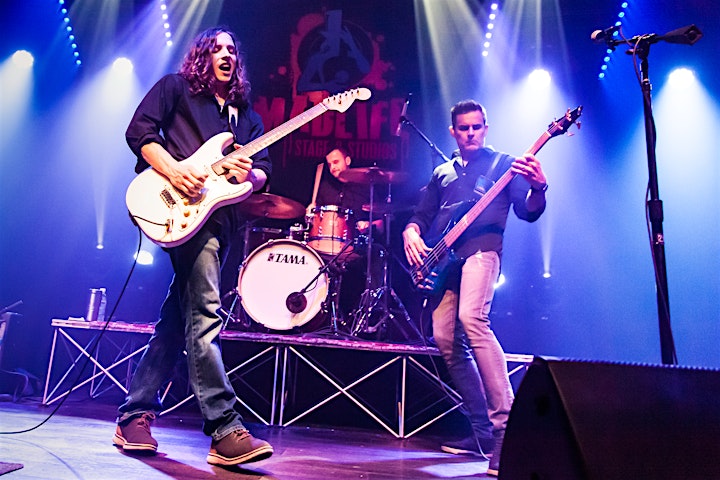 VENUE INFORMATION:
All ticket holders are able to order food and drinks during the event. Standing Room Ticket holders generally place their orders with the venue bar staff. Main Floor Reserved Table and VIP Balcony Table ticket holders are served by MadLife's friendly wait staff throughout the event.
Refer to the seating map below for a layout of the venue for this show. Please note the table arrangement is subject to change and not all tables may be available.
If You Wish To Select A Specific Reserved Table:
Holders of VIP Balcony and Main Floor Reserved Table tickets have the ability to select any available reserved table from the moment their tickets are purchased, up until 30 minutes BEFORE doors open to the event (i.e. if doors are at 6:30, cutoff time for selecting a reserved table would be at 6:00). Tables can be selected EITHER at the Box Office or by contacting the Box Office during its hours of operation at (678) 384-2363 ext. 1. Please note that tables cannot be selected online for this show and if you do not select a table, MadLife will select one for you. Selecting a table is not required, but is an option available.
For any wheelchair or ADA needs, please contact the Box Office in advance of the event at (678) 384-2363 ext. 1.
Please Note: Ticket Prices May Increase At Any Time
For any other questions regarding the event or tickets, please contact the Box Office during its hours of operation at (678) 384-2363 ext. 1.
Box Office hours of operation are Wednesday-Saturday 5:00 PM – 9:00 PM.