Ticketing Powered by
Humble Pie Legacy — 50 Years of Smokin'
Humble Pie Legacy — LIVE at MadLife Stage & Studios on Friday, September 8th at 7:30!
Humble Pie Legacy — 50 Years of Smokin'
When Humble Pie emerged a half century ago, they lead the way as the heavy harbingers of a new generation of organic, hard-hitting blues-rock that would help define the denim and doobies half-decade of the early 1970s. Their unimpeachably classic LPs like 1971's heralded live album Performance: Rockin' the Fillmore and 1972's commercial breakthrough Smokin' remain veritable cornerstones of classic rock, foundational influences for generations of artists from Aerosmith to Van Halen to Quiet Riot to the Black Crowes to Rival Sons, Dirty Honey, and beyond.
When singer Steve Marriott stormed offstage at London's Alexandra Palace on Dec 31, 1968 with his wildly popular band The Small Faces—the band which, even more than The Who, literally defined the Mod ethos throughout England in the mid-'60s—it was the end of an era for British psychedelic pop, the finale for the Small Faces, and the big bang moment for Humble Pie.
Only 22 himself at the time, Marriott's first call after exiting stage left on that fateful New Year's Eve was to his 19-year-old protégé, the unusually gifted and fresh-faced lead guitarist and singer Peter Frampton—then of popular pop-rockers The Herd—whom Steve had recently taken under his wing. Frampton's guitar and voice, alongside 17-year-old phenom drummer Jerry Shirley, from Immediate Records' minnow band The Apostolic Intervention, and A-list ringer in Spooky Tooth singer/bassist Greg Ridley together helped lift Humble Pie into the kind of high-octane soul-rock terrain that Led Zeppelin—whose singer, Robert Plant, was a notable devotee of Steve Marriott—were exploring on their Glyn Johns-engineered debut album from earlier that year.
Humble Pie soon released As Safe As Yesterday Is and Town & Country, both in 1969, followed by a self-titled third album (and A&M Records debut) in 1970 often simply called "The Beardsley Album," owing to its Aubrey Beardsley-illustrated cover. Classics by any measure, the records are wide-ranging statements that embrace the kind of rootsy folk-rock of groups like The Band ("Every Mother's Son," "Earth & Water Song") as well as the kind of moody, majestic rock epics that echoed post-psych bands like Pink Floyd ("Live With Me") and a funkier take on the potent proto-riff-rock of groups like Black Sabbath and Blue Cheer ("One Eyed Trouser Snake Rumba," "Red LIGHT Mama, Red Hot"). But even after several well-received US tours to promote those albums, and the critically acclaimed Rock On album in early 1971, it was ultimately that year's Performance: Rockin' the Fillmore, with its earth-shattering highlights¬—including "I Don't Need No Doctor" and "Stone Cold Fever"—that jetted Humble Pie into what David Gilmour once described as "the super leagues." Featuring Frampton's flights of futuristic modal-blues soloing, Marriott's pummeling Les Paul/Marshall rhythm tones and soulful, stratospheric singing, and an on-fire live rhythm section in Shirley and Ridley, the quickly Gold certified album was an instant coronation.
Its funky and fantastic follow-up, 1972's Smokin', recorded and mixed at Olympic Studios by Alan O'Duffy—who'd just stunned the world of both rock and musical theater with his pioneering work on the Jesus Christ Superstar cast album—saw the departure of Peter Frampton for soon-to-be-a-superstar solo pastures, and the arrival of David "Clem" Clempson, whose fierce but tasteful guitar work in the bands Bakerloo and prog heroes Colosseum amply suggested he was entirely poised to nail the gig.
He did. Clempson's wicked wah-wah tones and adroitly musical, never phoned-in progressive blues filigrees, fills, and solos slotted in perfectly with multi-tasker Marriott's dynamic Hammond organ chords and sky-searing vocal bursts, and an even more stripped-down, groove-centric Ridley/Shirley rhythm axis. Crank up "Hot & Nasty," "The Fixer," or the perennial "30 Days in the Hole" for a whiff of the fiery, fun, funky fumes emanating from Olympic's storied tracking room.
In 1973's Eat It followed, and the band began to slide into a less copacetic relationship, largely driven by the demise of Marriott's marriage to model Jenny Dearden, and his precipitous slide into cocaine and alcohol addiction, and the eventual dissolution of the band by 1975. Steve Marriott died tragically in a house fire at the age of 44 in 1991. Greg Ridley would pass away from cancer, age 62, in 2003. Shirley would go on to play with Fastway, John Entwistle, Badfinger's Joey Molland, and more. Clempson has worked with Andrew Lloyd Webber, Jack Bruce, B.B. King, and many other luminaries.
Nevertheless, after a fallow period, the band would soldier on in several recastings, partial reunions, and new iterations, with Shirley, Ridley and/or Marriott allied with noted players like Bobby Tench, Jim Leverton, Charlie Huhn, Anthony Jones, and Dave "Bucket" Colwell.
Indeed, it would be Colwell—part of the 2000-era lineup with Shirley, Ridley, and Tench that produced the excellent 2000 album, Back on Track—who Shirley would task with populating a new live incarnation of Humble Pie to bring the group's cherished material and gritty spirit to stages across the world.
Dave "Bucket" Colwell has played in bands since the age of 16, starting in the UK pubrock era. He moved on to touring and recording, with tenures in Samson, Adrian Smith & Project, and Bad Company. Over the course of a dozen years, he shared and solo-occupied the guitar chair of his pal Mick Ralphs, from 1990's Holy Water Tour to 2002's Merchants of Cool album and tour with Paul Rodgers. The current band leader of Humble Pie Legacy plans to release his third solo album Chasing Satellites under the moniker Buckets Rebel Heart later this year.
Colwell would summarily draft R&B bassist Ivan "Funkboy" Bodley (Sam Moore, The Shirelles), drummer Bobby Marks (Dokken, Joe Lynn Turner) and most recent addition singer Jim Stapley to meet, magnify, and manifest the band's heavy legacy head-on. "We all have a great sense of love and pride for Humble Pie," says Shirley, now 71, "and that includes the original members, their families, and what we were able to achieve. It goes without saying that no one will ever replace Steve, Peter, or any member of the band. My goal is to keep the legacy of Humble Pie intact as one of the greatest live acts in rock, while satiating the need for generations of our beloved fans to again enjoy our music performed live by world-class musicians."
Dave "Bucket" Colwell reflects, "I had read about this supergroup in Melody Maker and went to see them in Hyde Park London on July 3, 1971. That concert changed my life as far as influencing what I wanted to do. Most of the songs played that day are on the 'Rockin the Fillmore' album and represent the most powerful, soulful, Rock n' Roll Pie tracks. Having joined Humble Pie with Jerry, Greg Ridley and Bobby Tench in 2000, I knew first-hand the effect the band's music has on an audience. A lot of fans never got to see the original band so, as a new incarnation, we are carrying on the legacy, seeing the joy it brings, which is an honor. Jim Stapley is a hugely talented singer and guitarist. I've worked with him for several years, noteably with Kenney Jones who compared him to singers he has been in bands with, Steve Marriott, Rod Stewart and Paul Rodgers. Ivan Bodley interprets Greg's bass lines, charisma and panache with the ease of an accomplished musician in all genres. Bobby Marks has huge boots to fill covering the powerhouse drumming of founding member Jerry Shirley. The fact that he now occupies that seat, endorsed by Jerry, speaks volumes and, yes, he is loud!"
Singer Jim Stapley recollects, "At 16 years old, I was given a bootleg compilation of Humble Pie, by my first band. They were bringing me up to speed on the types of singers and music were influencing their original music. I had been learning to sing from the records of killer Soul and Motown singers like Otis Redding, James Brown, Marvin Gaye, Al Green, Aretha Franklin, The Temptations, Etta James etc, but I felt I could never get close to their sound. They were untouchable. When I first heard Steve Marriott sing he blew me away just as completely. I started to try and mimic the notes, tremolo, attitude that made him so great. Again, I never felt I could get close, but his voice sat among those aforementioned untouchables as a guiding light for what a true singer should be. Powerful, true, individual, and connecting."
Bassist Ivan "Funkboy" Bodley, who has performed with 52 Rock & Roll Hall of Fame inductees is a Blues Hall of Fame inductee. He recalls, "I grew up with and love Soul and Rhythm & Blues music. To me, Humble Pie is just an extremely loud soul band covering Ray Charles, Ashford & Simpson, Dr. John, Ann Peebles, etc. It's clear from the choice of covers that the founders of Humble Pie and I share that same obsession, which makes their music very dear to me." He spent 13 years on the road as bassist and music director with Rock & Roll Hall of Famer Sam Moore from Sam & Dave. He continues, "When I first got the call to join Humble Pie, I was a little bit worried that Jerry might think I was too diverse musically or not enough of a dedicated rocker. It's not that I'm not a rocker. It's just that I've had to do a lot of very different gigs in my life to keep the rent paid. In one of our early emails, Jerry said to me, 'Anyone good enough for Sam & Dave is good enough for Humble Pie!' It brought a tear to my eye. That's when I realized just what soul music fans they were and how much Jerry appreciated how my skill set could contribute to the band."
Drummer Bobby Marks offers, "What I love about this repertoire is its rock in its purest form – the songs, and parts, are heavy, bluesy and most importantly sexy. The music slithers. I love it! Being able to carry on this legacy is very important. Humble Pie is such a significant part of rock and roll history, and we've seen and heard first-hand how important this band and these songs are to people. To be able to speak the universal language of music, we make people happy. Understand that is some powerful stuff. Respect it, and most importantly deliver the goods every night."
With the band poised to begin touring, and the deep catalog of songs to draw from night to night, each has a specific favorite track or moment they point to. With Bodley, he shares, "There's a moment near the end of 'I Don't Need No Doctor' where there's kind of a false ending after the guitar solo. When Bobby counts the band back in to the main riff, the audience always goes bananas. It lands like an explosion every time. The entire building and all the people in it are vibrating at the exact same frequency in that moment. It's a thing of beauty to behold." For drummer Marks he simply offers, "Sounds cliché, but all the songs are a joy to play. As a drummer, you really can't ask for more than these songs to play every night." Guitarist Colwell weighs in offering, "I especially like 'Four Day Creep' as it's such an amazing opener on the Fillmore album, quite unique."
The band will hit the road in September billed as Jerry Shirley Presents: Humble Pie Legacy – 50 Years of Smokin'. Shirley offers, "Having spent a long time carefully putting together such a wonderful band of top class players with the help of Dave 'Bucket' Colwell, my musical director and band leader using his recruiting skills, I am thrilled with the outcome and can't wait to see and hear them light up the live stage later this year." Looking towards the road ahead, singer Stapley shares, "Having spent a number of years playing with guys like Bucket, Kenney Jones, and Rick Wills, and having written, performed with, and been a close friend to Mollie – one of Steve's daughters – it's clearly obvious to me that the legacy of Humble Pie is an important and influential one. It's not lost on me that the center spot on stage has a huge hole in it, where Steve Marriott once stood. I can't even attempt to fill those boots, no one can. But I'll tear my lungs out giving it a shot… The songs deserve it, the band deserves it, and everyone one who has come to love the music of Humble Pie, but never got to see them live, deserve it too… So, no pressure… (gulp). "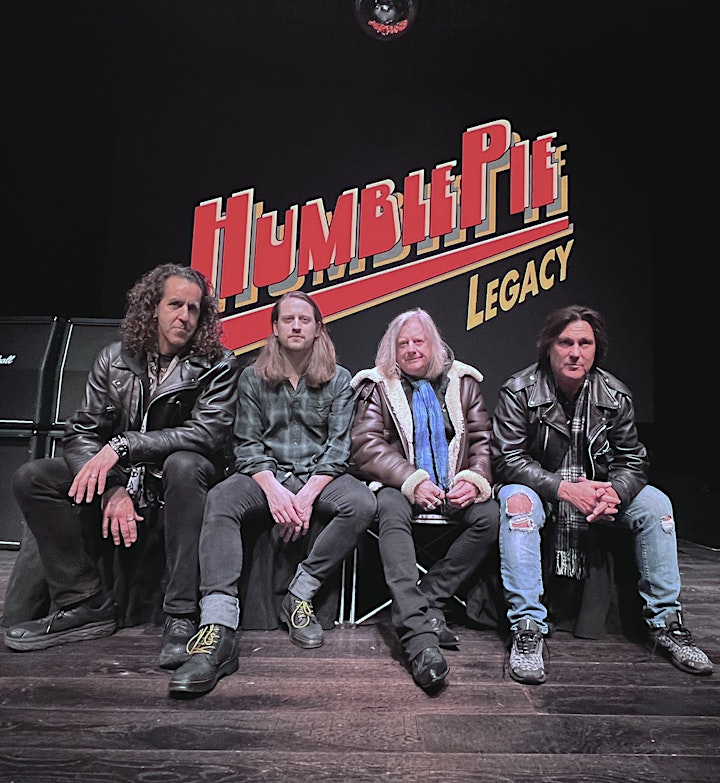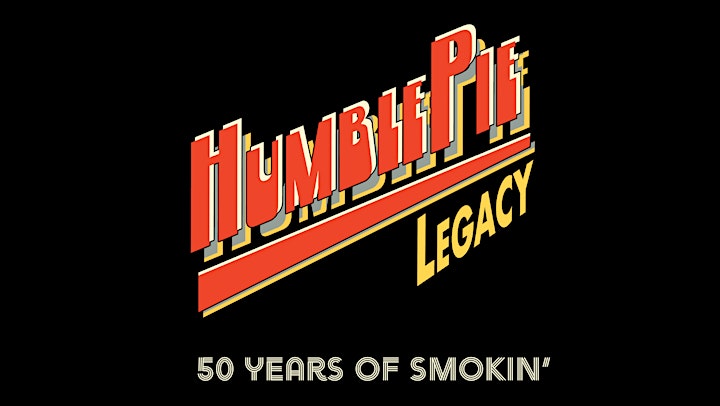 VENUE INFORMATION:
All ticket holders are able to order food and drinks during the event. Standing Room Ticket holders generally place their orders with the venue bar staff. Main Floor Reserved Table and VIP Balcony Table ticket holders are served by MadLife's friendly wait staff throughout the event.
Refer to the seating map below for a layout of the venue for this show. Please note the table arrangement is subject to change and not all tables may be available.
If You Wish To Select A Specific Reserved Table:
Holders of VIP Balcony and Main Floor Reserved Table tickets have the ability to select any available reserved table from the moment their tickets are purchased, up until 30 minutes BEFORE doors open to the event (i.e. if doors are at 6:30, cutoff time for selecting a reserved table would be at 6:00). Tables can be selected EITHER at the Box Office or by contacting the Box Office during its hours of operation at (678) 384-2363 ext. 1. Please note that tables cannot be selected online for this show and if you do not select a table, MadLife will select one for you. Selecting a table is not required, but is an option available.
For any wheelchair or ADA needs, please contact the Box Office in advance of the event at (678) 384-2363 ext. 1.
Please Note: Ticket Prices May Increase At Any Time
For any other questions regarding the event or tickets, please contact the Box Office during its hours of operation at (678) 384-2363 ext. 1.
Box Office hours of operation are Wednesday-Saturday 5:00 PM – 9:00 PM.