Ticketing Powered by
LACE LARRABEE AND FRIENDS
LACE LARRABEE AND FRIENDS — LIVE at MadLife Stage & Studios on Sunday, July 24th at 7:00!
Lace Larrabee
WESBITE | FACEBOOK | INSTAGRAM
Lace Larrabee is also nationally touring stand up comedian who regulars performs at comedy clubs and festivals all over. Locally, Lace was named 2018 Best Local Comedian by the readers of Creative Loafing Magazine. Lace's comedy has been featured on Viceland's Flophouse, TWC, and three shows on the Fox network including Laughs, Dish Nation and most recently, Punchline, which aired summer of 2019. Later this year, Lace will be a celebrity guest on Caroline Rhea's new show, Caroline & Friends on the Game Show Network and in 2020 in the Jon Stewart directed film, Irresistible, starring Steve Carell and Rose Byrne. Lace Larrabee seems to do it all. She also, along with her comedian husband, Jarrod Harris, co-host a podcast, The American Couple Podcast. It contains hilariously raw interviews with other couples.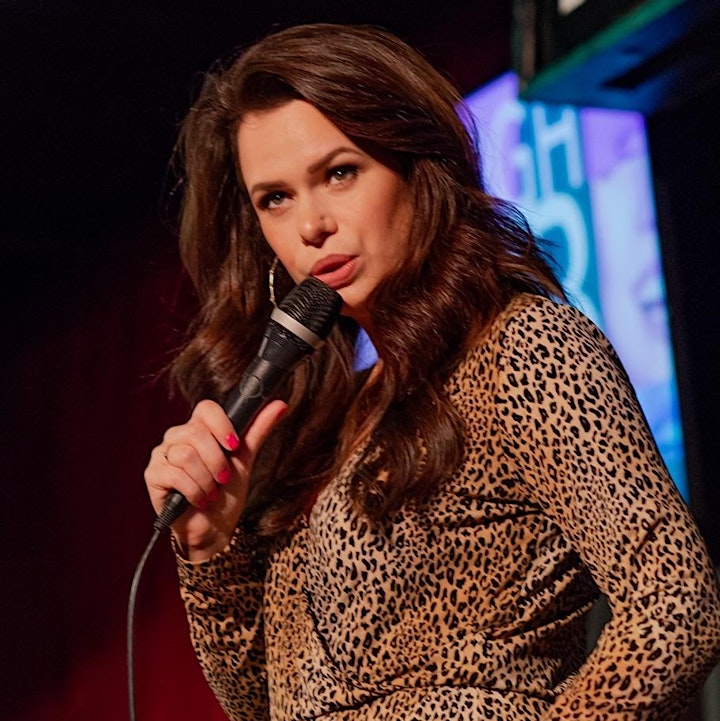 VENUE INFORMATION:
All ticket holders are able to order food and drinks during the event. Standing Room Ticket holders generally place their orders with the venue bar staff. Main Floor Reserved Table and VIP Balcony Table ticket holders are served by MadLife's friendly wait staff throughout the event.
Refer to the seating map below for a layout of the venue for this show. Please note the table arrangement is subject to change and not all tables may be available.
If You Wish To Select A Specific Reserved Table:
Holders of VIP Balcony and Main Floor Reserved Table tickets have the ability to select any available reserved table from the moment their tickets are purchased, up until 30 minutes BEFORE doors open to the event (i.e. if doors are at 6:30, cutoff time for selecting a reserved table would be at 6:00). Tables can be selected EITHER at the Box Office or by contacting the Box Office during its hours of operation at (678) 384-2363 ext. 1. Please note that tables cannot be selected online for this show and if you do not select a table, MadLife will select one for you. Selecting a table is not required, but is an option available.
For any wheelchair or ADA needs, please contact the Box Office in advance of the event at (678) 384-2363 ext. 1.
Please Note: Ticket Prices May Increase At Any Time
For any other questions regarding the event or tickets, please contact the Box Office during its hours of operation at (678) 384-2363 ext. 1.
Box Office hours of operation are Wednesday-Saturday 5:00 PM – 9:00 PM.