Ticketing Powered by
Lazy Bonez – The Ultimate 80's Rock Experience
Lazy Bonez – The Ultimate 80's Rock Experience — LIVE at MadLife Stage & Studios on Friday, November 18th at 10:00!
Lazy Bonez – The Ultimate 80's Rock Experience
Lazy Bonez stormed onto the scene back in September of 2010. Since then they've been rocking nonstop to gleeful crowds at countless parties, corporate events, clubs, cruise ships, festivals and concert halls all over the North American Continent… and all to rave reviews! The band works tirelessly and meticulously at recreating the authentic Sound, Look and Feel of the 80's. A time warp transporting you to 1989… featuring hit songs from iconic bands such as Bon Jovi, Motley Crue, Poison, Def Leppard, Van Halen, AC/DC and many more!
Instead of paying tribute to just one band Lazy Bonez celebrates the entire genre of 80's Rock. So if you're planning an event, concert or party don't settle for less with an ordinary, run of the mill band. Have Lazy Bonez give you and your guests the ultimate high energy 80's Concert Rock experience that everyone will enjoy! No event is too small nor too big!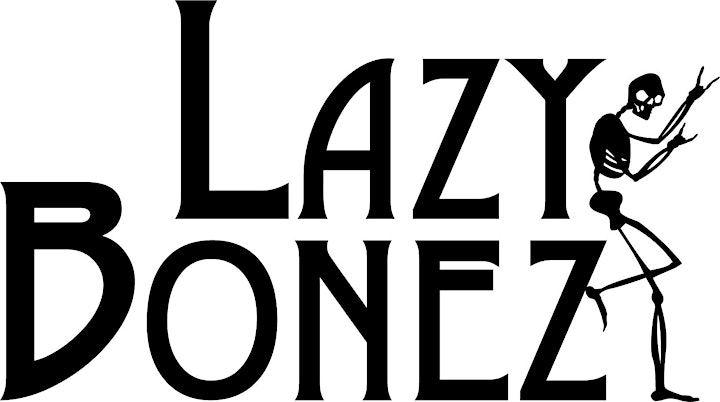 VENUE INFORMATION:
All ticket holders are able to order food and drinks during the event. Standing Room Ticket holders generally place their orders with the venue bar staff. Main Floor Reserved Table and VIP Balcony Table ticket holders are served by MadLife's friendly wait staff throughout the event.
Refer to the seating map below for a layout of the venue for this show. Please note the table arrangement is subject to change and not all tables may be available.
If You Wish To Select A Specific Reserved Table:
Holders of VIP Balcony and Main Floor Reserved Table tickets have the ability to select any available reserved table from the moment their tickets are purchased, up until 30 minutes BEFORE doors open to the event (i.e. if doors are at 6:30, cutoff time for selecting a reserved table would be at 6:00). Tables can be selected EITHER at the Box Office or by contacting the Box Office during its hours of operation at (678) 384-2363 ext. 1. Please note that tables cannot be selected online for this show and if you do not select a table, MadLife will select one for you. Selecting a table is not required, but is an option available.
For any wheelchair or ADA needs, please contact the Box Office in advance of the event at (678) 384-2363 ext. 1.
Please Note: Ticket Prices May Increase At Any Time
For any other questions regarding the event or tickets, please contact the Box Office during its hours of operation at (678) 384-2363 ext. 1.
Box Office hours of operation are Wednesday-Saturday 5:00 PM – 9:00 PM.