Ticketing Powered by
Stephanie Quayle – Exclusive "On the Edge" Album Tour — Opener -Jake Hughes
Stephanie Quayle – "On the Edge" Album Tour — LIVE at MadLife Stage & Studios on Thursday, April 27th at 7:30!
Stephanie Quayle
"On the Edge" Album Tour
WEBSITE | FACEBOOK | INSTAGRAM | TWITTER
Stephanie grew up on a farm in Montana, where her family raised bison and cattle, kept draft and riding horses and grew alfalfa. Stephanie came to music early, starting with piano lessons taught by her stepdad's mom. Her creativity flourished on the farm in the form of stories, poems and songs and making music on piano and guitar. It was music that helped her get through the challenging teenage years, even landing her the role of lead singer in a Swiss rock band. After graduating from high school, Stephanie packed her guitar and headed west to California where she worked day jobs while playing wherever she could. A decade in, the unthinkable happened: her life partner, her charismatic boyfriend with the larger-than-life personality, was suddenly gone, and her core beliefs shaken.
The years that followed — The Lost Years — found her face down and wallowing in the dirt. "At 29, my whole world stopped," she says. "It was a defining moment that made me question everything and wonder if I was ever going to sing again. I had to re-evaluate where I was headed and what I had to say." But with the help of family and friends, she eventually picked herself up and resumed her career. She moved to Nashville, saw her songs hit the charts, garnered industry accolades, and performed at the Grand Ole Opry over ten times. Eventually she fell in love again, married North Carolina businessman David Couch in 2015, and embarked on the most productive and exciting period of her career. Stephanie founded her own record label and was turning out new material with a number of co-writers; she was traveling relentlessly and performing to an ever growing fan base. In 2018 'Selfish' cracked the Billboard chart. Then in 2019, "Whatcha Drinkin 'Bout" was charging up the charts when along came Covid. She started live-streaming, sharing eighty performances in eighty days, and recorded an album virtually with musicians in Nashville.
To create her third Nashville studio album, Stephanie worked for the first time with five-time Grammy-nominated, ASCAP-award-winning producer Paul Moak. "I had to trust him without knowing him, but I wanted the unfamiliar on both our sides so I'd be stretched as an artist, as a songwriter and as a person. I think what is elevated in the sound is the space Paul created and sonic foundations that are about the songs rather than the genre. There is a live band feel to this recording. To me, it doesn't feel like a departure from my previous work, but an elevation in depth, warmth, vulnerability and richness."
On the Edge explores the big themes in life and offers an unflinching portrait of grief, loss, betrayal and redemption. And it does so with the singer's signature honesty, humor, strength and style. This music has helped her move forward, and she hopes it will do the same for others. "It takes a lot of courage to share your weaknesses," says Stephanie. "But it's important to be vulnerable, because you never know who needs to hear it. This album is about moving people's hearts and minds. It's about music's redemptive qualities. This freedom is both terrifying, and exhilarating, and I cannot wait to take this music to the stage!"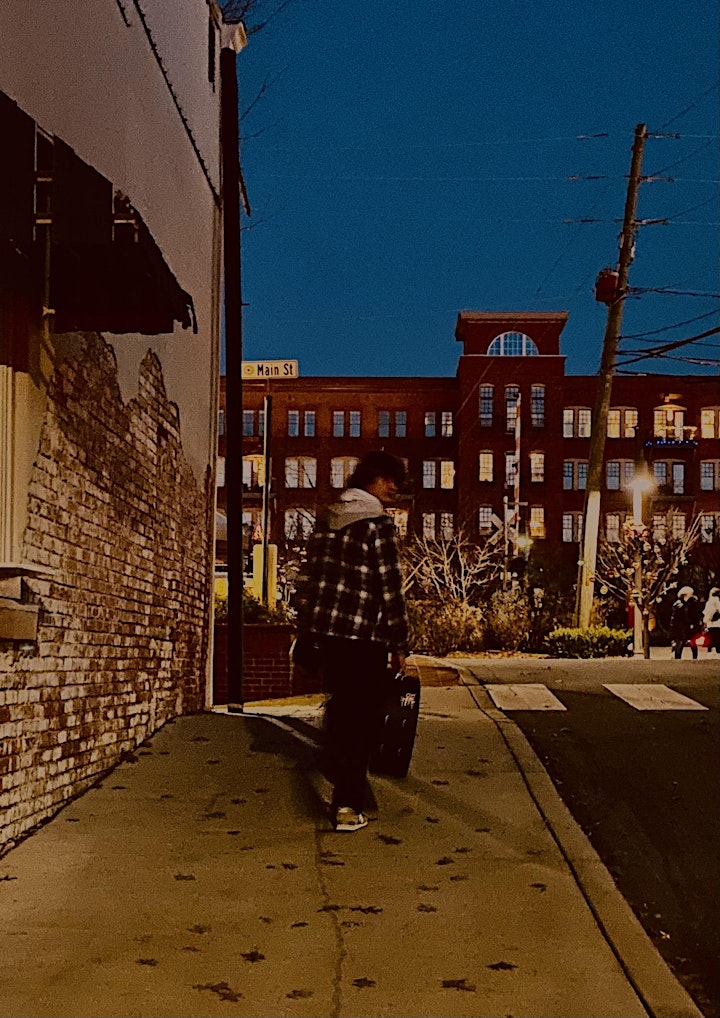 Jake Hughes
SUPPORT
My name is Jake Hughes, I'm 17 years old and I am a singer/songwriter. I have a passion for music brought on from being exposed to good music from the very beginning thanks to parents with good taste. I have two albums out on all streaming platforms right now called Colorado Miles and West Bound, and perform all around downtown Woodstock, downtown canton, and other local places. My goal is to share my music with as many people as possible and meet new people along the way! Me, my dad, and my brother will be playing as Jake Hughes and the Hand Me Downs and have been playing together for 10 years.
VENUE INFORMATION:
All ticket holders are able to order food and drinks during the event. Standing Room Ticket holders generally place their orders with the venue bar staff. Main Floor Reserved Table and VIP Balcony Table ticket holders are served by MadLife's friendly wait staff throughout the event.
Refer to the seating map below for a layout of the venue for this show. Please note the table arrangement is subject to change and not all tables may be available.
If You Wish To Select A Specific Reserved Table:
Holders of VIP Balcony and Main Floor Reserved Table tickets have the ability to select any available reserved table from the moment their tickets are purchased, up until 30 minutes BEFORE doors open to the event (i.e. if doors are at 6:30, cutoff time for selecting a reserved table would be at 6:00). Tables can be selected EITHER at the Box Office or by contacting the Box Office during its hours of operation at (678) 384-2363 ext. 1. Please note that tables cannot be selected online for this show and if you do not select a table, MadLife will select one for you. Selecting a table is not required, but is an option available.
For any wheelchair or ADA needs, please contact the Box Office in advance of the event at (678) 384-2363 ext. 1.
Please Note: Ticket Prices May Increase At Any Time
For any other questions regarding the event or tickets, please contact the Box Office during its hours of operation at (678) 384-2363 ext. 1.
Box Office hours of operation are Wednesday-Saturday 5:00 PM – 9:00 PM.