Ticketing Powered by
Them Mixon Boys – Classic & Southern Rock, Blues & Country
Them Mixon Boys – Classic Rock, Southern Rock, Blues & Country — LIVE at MadLife Stage & Studios on Saturday, July 15th at 7:00!
Them Mixon Boys
Channeling the mountain vibe of The Band, the back-woods allure of the Soggy Bottom Boys and the originality of The Black Crows, Them Mixon Boys play powerful classic, southern and contemporary rock with a sincerity that is raw and pure. Their set list includes some of the greatest hits from legendary rockers like Led Zeppelin, The Allman Brothers, Lynyrd Skynyrd and Jimi Hendrix, as well as powerful originals. Them Mixon Boys will warm your heart, make you laugh, and get you up dancing. They are living proof of the magic that live music can deliver.
Them Mixon Boys began as a father / son duo playing thirty plus gigs a year as a two piece Rock Band. After spending years in other bands Brantly and his dad David found the opportunity to build a set list and perform together. Cousin Kaleb Lindsay began to sat in on drums as Brantly began to play bass and harmonica. Adding the multi genre talent of Travis Locklear on lead guitar with Sweet tones, scales and character, the bands sound really began to take shape! Having worked on and off for ten years with Steve Singleton it was a perfect match to rejoin forces with his huge bass lines and solid tone! The band covers many artist and has a large collection of High Energy originals that are constantly requested and soon to be on a recorded album. We have the chemistry of 20 plus years and the connection with an audience that can always feel what we are doing! We all Love music as our performances prove our passion!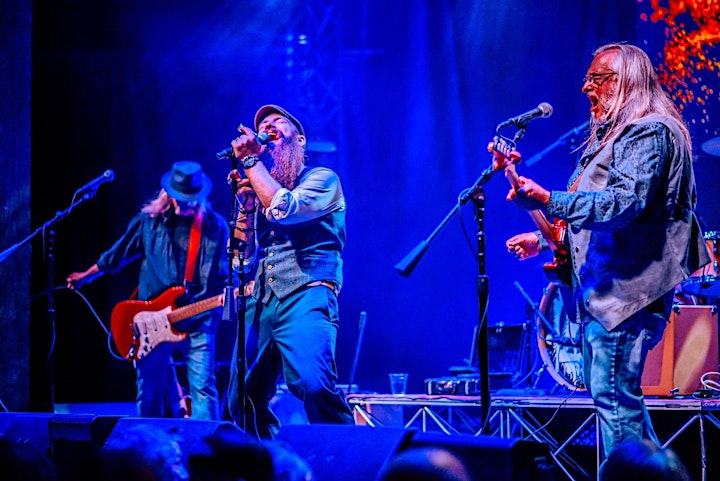 VENUE INFORMATION:
All ticket holders are able to order food and drinks during the event. Standing Room Ticket holders generally place their orders with the venue bar staff. Main Floor Reserved Table and VIP Balcony Table ticket holders are served by MadLife's friendly wait staff throughout the event.
Refer to the seating map below for a layout of the venue for this show. Please note the table arrangement is subject to change and not all tables may be available.
If You Wish To Select A Specific Reserved Table:
Holders of VIP Balcony and Main Floor Reserved Table tickets have the ability to select any available reserved table from the moment their tickets are purchased, up until 30 minutes BEFORE doors open to the event (i.e. if doors are at 6:30, cutoff time for selecting a reserved table would be at 6:00). Tables can be selected EITHER at the Box Office or by contacting the Box Office during its hours of operation at (678) 384-2363 ext. 1. Please note that tables cannot be selected online for this show and if you do not select a table, MadLife will select one for you. Selecting a table is not required, but is an option available.
For any wheelchair or ADA needs, please contact the Box Office in advance of the event at (678) 384-2363 ext. 1.
Please Note: Ticket Prices May Increase At Any Time
For any other questions regarding the event or tickets, please contact the Box Office during its hours of operation at (678) 384-2363 ext. 1.
Box Office hours of operation are Wednesday-Saturday 5:00 PM – 9:00 PM.