Celebrate St. Patrick's Day with Elevation – The U2 Tribute
Celebrate St. Patrick's Day with Elevation – The U2 Tribute — LIVE at MadLife Stage & Studios on Friday, March 17th at 10:00!
Elevation – The U2 Tribute
Capturing the energy, spirit, and music of U2 are how Elevation – The U2 Tribute approaches every live show. From punk rock beginnings to modern orchestrations, Elevation focuses on exacting detail to reproduce U2's unique brand of rock and roll.
The setlist of Elevation spans from the Boy album to Songs of Experience including all the dynamics in-between. The four musicians in this band blend their professional musical experience with their love for the positive energy and powerful music of U2.
Expect to hear anthems such as "Pride," "Where the Streets Have No Name," "With or Without You," and "Sunday, Bloody Sunday" as well as the classics "I Will Follow," "Gloria," "One," and "New Years Day." The band also includes U2's newest songs such as "Vertigo, "City of Blinding Lights," and "Beautiful Day."
Garrett Lee Stone (vocals)


At every Elevation show vocalist, Garrett Lee captures the energy of Bono and U2 while performing and engaging with the crowd. Singing is his passion. The talented singer-songwriter, and multi-instrumentalist (guitar, keyboards, and bass), has performed throughout the US promoting albums by his original band Triangle Blue.
Richard Gibson (lead guitars, backing vocals)


Richard was a U2 super-fan before becoming a musician. He is a veteran of the Atlanta original and cover-band music scene. After recommendations from mutual friends and fellow musicians, he became the newest member of Elevation. Richard also performs in several bands enjoying a wide repertoire across many genres of music. He especially loves channeling the complex sounds of The Edge and paying tribute to the music and spirit of U2.
Robert Jacobs (bass)


In Elevation Robert prides himself in replicating Adam Clayton's sound by using his signature Fender and Washburn basses. He is a founding member of the rock band St. James and has a self-titled album coming in 2021 with The 450s, which includes drummer Carl Canedy (of The Rods). Robert is an endorser of REDDI all-tube direct boxes.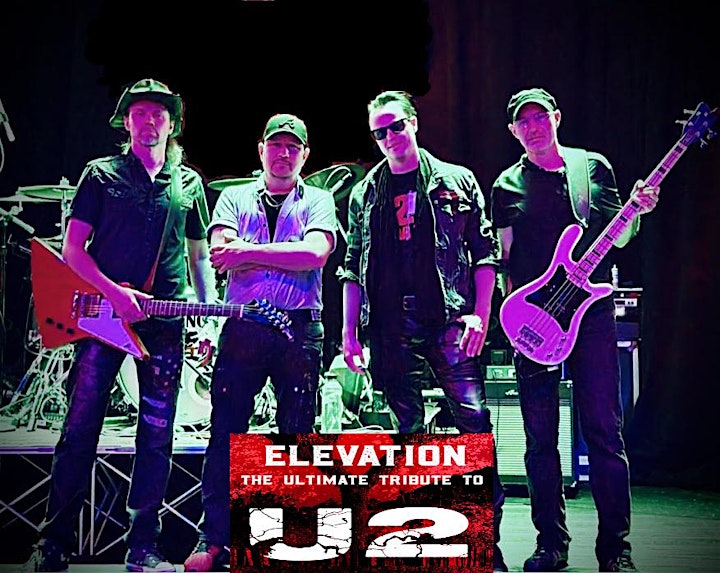 VENUE INFORMATION:
All ticket holders are able to order food and drinks during the event. Standing Room Ticket holders generally place their orders with the venue bar staff. Main Floor Reserved Table and VIP Balcony Table ticket holders are served by MadLife's friendly wait staff throughout the event.
Refer to the seating map below for a layout of the venue for this show. Please note the table arrangement is subject to change and not all tables may be available.
If You Wish To Select A Specific Reserved Table:
Holders of VIP Balcony and Main Floor Reserved Table tickets have the ability to select any available reserved table from the moment their tickets are purchased, up until 30 minutes BEFORE doors open to the event (i.e. if doors are at 6:30, cutoff time for selecting a reserved table would be at 6:00). Tables can be selected EITHER at the Box Office or by contacting the Box Office during its hours of operation at (678) 384-2363 ext. 1. Please note that tables cannot be selected online for this show and if you do not select a table, MadLife will select one for you. Selecting a table is not required, but is an option available.
For any wheelchair or ADA needs, please contact the Box Office in advance of the event at (678) 384-2363 ext. 1.
Please Note: Ticket Prices May Increase At Any Time
For any other questions regarding the event or tickets, please contact the Box Office during its hours of operation at (678) 384-2363 ext. 1.
Box Office hours of operation are Wednesday-Saturday 5:00 PM – 9:00 PM.