Jacob Bryant & Elijah Wise's Unplugged Nashville Songwriter Show
Jacob Bryant & Elijah Wise's Unplugged Nashville Songwriter Show — LIVE at MadLife Stage & Studios on Thursday, February 23rd at 8:00!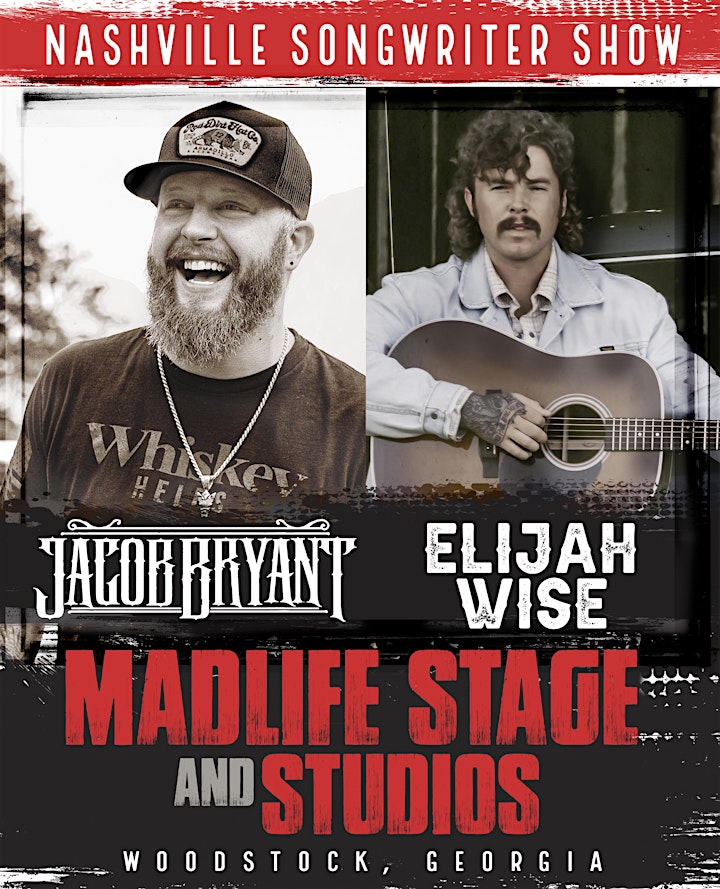 Jacob Bryant
WEBSITE | FACEBOOK | INSTAGRAM | TWITTER
Growing up in the rural North Georgia mountains down a three mile dirt road, Jacob Bryant picked up his first guitar at eight years old. He was influenced by the Bluegrass music his family played and later the southern rock and traditional country music he discovered.
As he got older, Jacob began playing in church where he served as leader of the youth group. Family and church jump started his interest in choosing a career in music.
The singer/songwriter continued to hone his craft and took his show on the road after graduating high school. But It was New Year's Day 2010 when his life changed forever. He was driving to Nashville when he got the call about his mom dying and his whole life fell apart throwing him into a long tail spin of depression. Eventually, it was music that brought him back.
Behind his blue eyes and charming smile lies a past of hurt, addiction, a divorce and so much more that fueled his songwriting and pushed him to track some of his most popular biographical anthems including "Save My Soul," "This Side of Sober," "Pour Whiskey On My Grave" "Best Part Of My Is You" & "Sometimes I pray".
The Jasper, Ga native performs with the confidence of a seasoned road dog and delivers a show that combines the storytelling and heart of traditional Country Music but with a hard hitting Southern Rock bit of KICK! "It's Country Music done my way," says Bryant.
Jacob released his first full length album titled, PRACTICE WHAT I PREACH in February of 2019 and it debuted number 1 on the ITunes country chart. Accolades have been pouring in since its release: "Jacob Bryant may not be a household name yet, but if he continues to release country music as exciting and consistent as Practice What I Preach, then he will be one of the greats of his generation."
Greg Victor, Parcbench.live "if you consider yourself a true country music fan, and you prefer substance, honesty, and bona fide musicianship, then Jacob Bryant is the artist you need to hear now".
Amanda Walsh, TBK MagazineThe future is bright for this young man, and people should hang on tight! He isn't slowing down or stoping for anyone. Bryant is his own man with his own path in mind.
You can keep up with his tour schedule at www.jacobbryantmusic.com.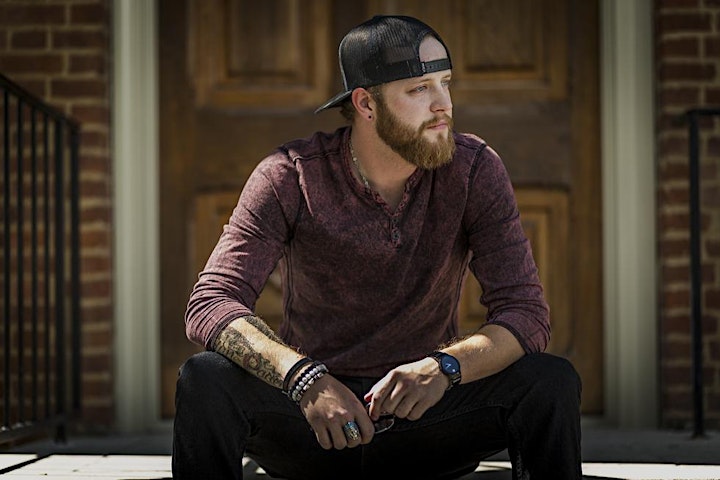 VENUE INFORMATION:
All ticket holders are able to order food and drinks during the event. Standing Room Ticket holders generally place their orders with the venue bar staff. Main Floor Reserved Table and VIP Balcony Table ticket holders are served by MadLife's friendly wait staff throughout the event.
Refer to the seating map below for a layout of the venue for this show. Please note the table arrangement is subject to change and not all tables may be available.
If You Wish To Select A Specific Reserved Table:
Holders of VIP Balcony and Main Floor Reserved Table tickets have the ability to select any available reserved table from the moment their tickets are purchased, up until 30 minutes BEFORE doors open to the event (i.e. if doors are at 6:30, cutoff time for selecting a reserved table would be at 6:00). Tables can be selected EITHER at the Box Office or by contacting the Box Office during its hours of operation at (678) 384-2363 ext. 1. Please note that tables cannot be selected online for this show and if you do not select a table, MadLife will select one for you. Selecting a table is not required, but is an option available.
For any wheelchair or ADA needs, please contact the Box Office in advance of the event at (678) 384-2363 ext. 1.
Please Note: Ticket Prices May Increase At Any Time
For any other questions regarding the event or tickets, please contact the Box Office during its hours of operation at (678) 384-2363 ext. 1.
Box Office hours of operation are Wednesday-Saturday 5:00 PM – 9:00 PM.