James Taylor Tribute presented by Matthew Kahler | LAST SEATS — BUY NOW!
James Taylor Tribute presented by Matthew Kahler ⁠— LIVE at MadLife Stage & Studios on Sunday, February 5th at 4:00!
James Taylor Tribute
presented by Matthew Kahler
As an accomplished Singer/Songwriter in his own right, Matthew Kahler has now ventured further into the musical world of James Taylor. Matthew has always admired the works of JT, one of the most notable musicians of our time, and has put together a collection of songs to perform for Taylor's fans who share this mutual admiration.
Matthew will be accompanied by an all star group of musicians who will make this presentation even more complete, Gerry Hansen(percussion), Lee Davis (piano and keyboard), Michael C. Steele (bass) and Jody Worrell (electric guitar).
In this special tribute concert, which will showcase so many memorable songs, you will experience the very essence of James Taylor himself, in a way that will cause you to forget who is actually doing the serenading. Matthew is part of an elite group of singer-songwriters who helped form the now legendary community of Indie Music in Atlanta. His genuine talent comes through in every performance.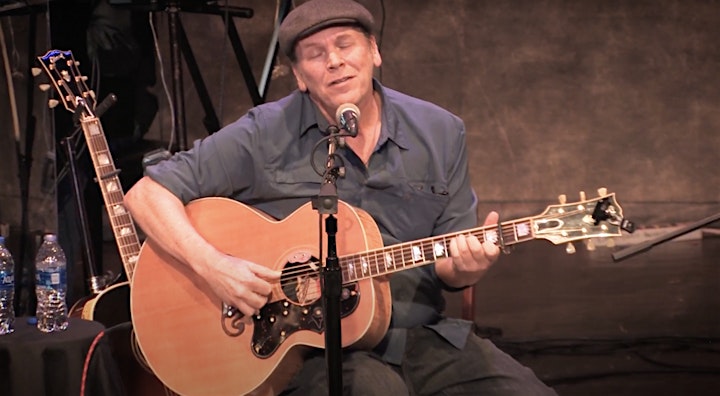 VENUE INFORMATION:
All ticket holders are able to order food and drinks during the event. Standing Room Ticket holders generally place their orders with the venue bar staff. Main Floor Reserved Table and VIP Balcony Table ticket holders are served by MadLife's friendly wait staff throughout the event.
Refer to the seating map below for a layout of the venue for this show. Please note the table arrangement is subject to change and not all tables may be available.
If You Wish To Select A Specific Reserved Table:
Holders of VIP Balcony and Main Floor Reserved Table tickets have the ability to select any available reserved table from the moment their tickets are purchased, up until 30 minutes BEFORE doors open to the event (i.e. if doors are at 6:30, cutoff time for selecting a reserved table would be at 6:00). Tables can be selected EITHER at the Box Office or by contacting the Box Office during its hours of operation at (678) 384-2363 ext. 1. Please note that tables cannot be selected online for this show and if you do not select a table, MadLife will select one for you. Selecting a table is not required, but is an option available.
For any wheelchair or ADA needs, please contact the Box Office in advance of the event at (678) 384-2363 ext. 1.
Please Note: Ticket Prices May Increase At Any Time
For any other questions regarding the event or tickets, please contact the Box Office during its hours of operation at (678) 384-2363 ext. 1.
Box Office hours of operation are Wednesday-Saturday 5:00 PM – 9:00 PM.