NO QUARTER: The Tribute to Led Zeppelin's Legacy
NO QUARTER: The Tribute to Led Zeppelin's Legacy – LIVE at MadLife Stage & Studios on Friday, December 17th at 7:00!
NO QUARTER: The Tribute to Led Zeppelin's Legacy
For over 15 years No Quarter (a tribute to the Led Zeppelin legacy) has been pounding the Hammer of the Gods to Led Zeppelin Fans both nationally and internationally. This authentic Live Concert reproduction goes far beyond any group of musicians covering the same tunes you've heard on the radio for over 4 decades. Any musician can learn a song note for note. However, to do a full tribute with all of the subtle nuances and authentic look and sound and mannerisms is comparable to an actor preparing for a character in a film. In this case the characters are members of the Legendary British Supergroup. No Quarter captures the characters of John Bonham, John Paul Jones, Jimmy Page and Robert Plant and brings each individual member to the stage in their absolute Prime. Die Hard Zeppelin Fans and Rockstars they've shared the stage with have sworn they were watching the real group live. Hence the word being spread that No Quarter is "The Real Deal" when it comes to Led Zeppelin tributes.
Even Led Zeppelin's bassist John Paul Jones said after meeting Chad McMurray (Jones for No Quarter), and signing a concert photo over his character commented, "That's scary", looking at the likeness of each character. "As long as you're doing it, means we don't have to."
No Quarter has been privileged to share the stage with Legendary Artists such as Peter Frampton, Foreigner, Molly Hatchet, Kansas, Steppenwolf, Nazareth, Tesla, Warrant, Jefferson Starship ,Eric Burden and the Animals, Eddie Money and many others.
No Quarter is bringing back the magic of a True Led Zeppelin Concert to fans all over the world and the response has been overwhelming. If you've never seen the real Led Zeppelin in concert, or if you have and want to relive the magic, No Quarter is as close as it gets to capturing the Iconic British Rock Group Live. Their growing ocean of fans will agree.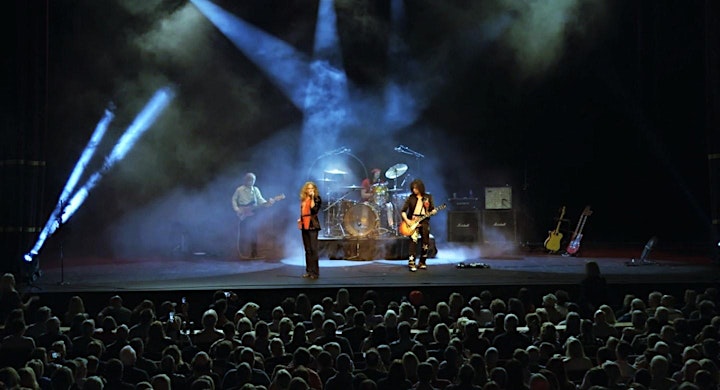 VENUE INFORMATION:
All ticket holders are able to order food and drinks during the event. Standing Room Ticket holders generally place their orders with the venue bar staff. Main Floor Reserved Table and VIP Balcony Table ticket holders are served by MadLife's friendly wait staff throughout the event.
Refer to the seating map below for a layout of the venue for this show. Please note the table arrangement is subject to change and not all tables may be available.
If You Wish To Select A Specific Reserved Table:
Holders of VIP Balcony and Main Floor Reserved Table tickets have the ability to select any available reserved table from the moment their tickets are purchased, up until 30 minutes BEFORE doors open to the event (i.e. if doors are at 6:30, cutoff time for selecting a reserved table would be at 6:00). Tables can be selected EITHER at the Box Office or by contacting the Box Office during its hours of operation at (678) 384-2363 ext. 1. Please note that tables cannot be selected online for this show and if you do not select a table, MadLife will select one for you. Selecting a table is not required, but is an option available.
For any wheelchair or ADA needs, please contact the Box Office in advance of the event at (678) 384-2363 ext. 1.
Please Note: Ticket Prices May Increase At Any Time
For any other questions regarding the event or tickets, please contact the Box Office during its hours of operation at (678) 384-2363 ext. 1.
Box Office hours of operation are Wednesday-Saturday 5:00 PM – 9:00 PM.