R.E.M. Tribute – Dead Letter Office
R.E.M. Tribute – Dead Letter Office — LIVE at MadLife Stage & Studios on Saturday, March 25th at 7:00!
Dead Letter Office – R.E.M. Tribute
WEBSITE | FACEBOOK | INSTAGRAM | TWITTER
Dead Letter Office has dedicated themselves to faithfully reproducing the music and energy of a live R.E.M. show. Since 2014, they've been thrilling audiences throughout the U.S. & Canada, providing a show that's been sorely missed since R.E.M called it quits.
Not only do they perform R.E.M.'s major hits, but they also dive deep into their catalog to please the die-hard fans! They're the only R.E.M. tribute band to have members of R.E.M. perform with them (Mike Mills joining them on stage in Buffalo NY….and Peter Buck joining them on stage at Clusterfest in San Francisco!!).
Based out of Western New York, Dead Letter Office is now booking shows (including festivals, concert series, private parties, etc.) worldwide!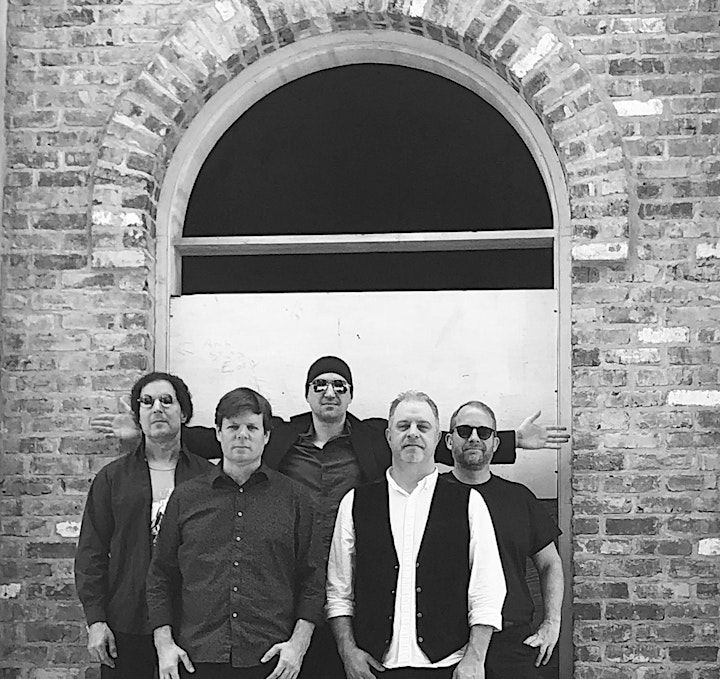 VENUE INFORMATION:
All ticket holders are able to order food and drinks during the event. Standing Room Ticket holders generally place their orders with the venue bar staff. Main Floor Reserved Table and VIP Balcony Table ticket holders are served by MadLife's friendly wait staff throughout the event.
Refer to the seating map below for a layout of the venue for this show. Please note the table arrangement is subject to change and not all tables may be available.
If You Wish To Select A Specific Reserved Table:
Holders of VIP Balcony and Main Floor Reserved Table tickets have the ability to select any available reserved table from the moment their tickets are purchased, up until 30 minutes BEFORE doors open to the event (i.e. if doors are at 6:30, cutoff time for selecting a reserved table would be at 6:00). Tables can be selected EITHER at the Box Office or by contacting the Box Office during its hours of operation at (678) 384-2363 ext. 1. Please note that tables cannot be selected online for this show and if you do not select a table, MadLife will select one for you. Selecting a table is not required, but is an option available.
For any wheelchair or ADA needs, please contact the Box Office in advance of the event at (678) 384-2363 ext. 1.
Please Note: Ticket Prices May Increase At Any Time
For any other questions regarding the event or tickets, please contact the Box Office during its hours of operation at (678) 384-2363 ext. 1.
Box Office hours of operation are Wednesday-Saturday 5:00 PM – 9:00 PM.