Slippery When Wet – Bon Jovi Tribute
Slippery When Wet – The Ultimate Bon Jovi Tribute — LIVE at MadLife Stage & Studios on Friday, February 24th at 7:00!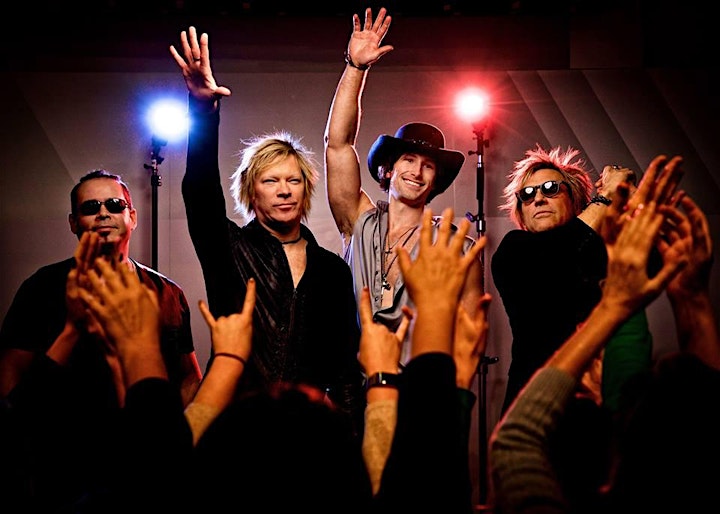 Slippery When Wet
WEBSITE | FACEBOOK | INSTAGRAM | TWITTER
Slippery When Wet – The Ultimate Bon Jovi Tribute was formed in 2003 by Jason Morey after answering many inquiries of "Are you Jon Bon Jovi?". Most notably comedian Dave Chappelle invited Jason backstage following one of his comedy shows thinking that he was the New Jersey icon. It was then that Jason knew he had to take advantage of the resemblance.
It's a good thing that Jason grew up on classic albums such as "Slippery When Wet" and "New Jersey". Not to mention that he was also playing a few Bon Jovi songs in his widely successful tribute to the halcyon days of metal "The White Leppard Crue".
Slippery When Wet – The Ultimate Bon Jovi Tribute has taken exact live arrangements from Bon Jovi's 2000's Crush tour , 2002's Bounce tour , 2005's Have a Nice Day tour, 2008's Lost Highway tour and 2010's The Circle tour to form what Jason refers to as an "Arena- Club Show". With further explanation Jason thinks that "Slippery When Wet has the power to turn a 600-1500 capacity club into a 20,000 seat arena for 2 1/2 hours".
Bon Jovi's career spans 30+ years and over 130 million albums sold worldwide. Another milestone that the band has achieved is that they have tracked 14 Billboard top ten singles of which 8 of those went straight to number 1. In 2018 Bon Jovi was inducted into the Rock N Roll Hall of Fame. Slippery When Wet believes that Bon Jovi has the right kind of song catalog that really lends itself to being performed live as well as fitting into a broad age range that makes for the perfect club demographic.
Slippery When Wet has played over 1500 shows throughout the U.S. alone and has traveled to Africa, Mexico, Singapore, Puerto Rico, Honduras and the Dominican Republic. They have headlined on over 60 cruises on the Royal Caribbean cruise line and played the pre game of Super Bowl 48 in East Rutherford NJ.The bands shows are the most attended and highest grossing of any Bon Jovi Tribute in the country.
Slippery When Wet is the most searched Bon Jovi tribute band on Google as well it has the most views of any Bon Jovi tribute band on Youtube. In 2007 the band was officially authorized by Bon Jovi to perform their highly entertaining show.
In 2018 Jason Morey was chosen to perform as their only impersonator to Jon Bon Jovi in the Legends in Concert show in Las Vegas.
Their drive , musical ability , showmanship and dedication to duplicating the Bon Jovi live experience simply cannot be outdone.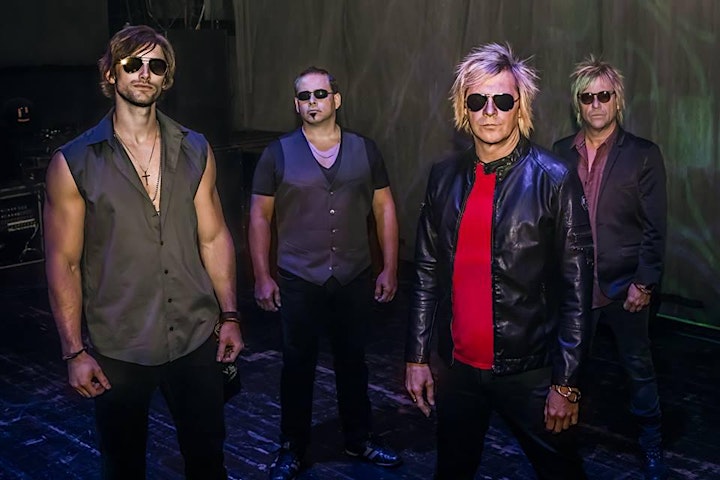 VENUE INFORMATION:
All ticket holders are able to order food and drinks during the event. Standing Room Ticket holders generally place their orders with the venue bar staff. Main Floor Reserved Table and VIP Balcony Table ticket holders are served by MadLife's friendly wait staff throughout the event.
Refer to the seating map below for a layout of the venue for this show. Please note the table arrangement is subject to change and not all tables may be available.
If You Wish To Select A Specific Reserved Table:
Holders of VIP Balcony and Main Floor Reserved Table tickets have the ability to select any available reserved table from the moment their tickets are purchased, up until 30 minutes BEFORE doors open to the event (i.e. if doors are at 6:30, cutoff time for selecting a reserved table would be at 6:00). Tables can be selected EITHER at the Box Office or by contacting the Box Office during its hours of operation at (678) 384-2363 ext. 1. Please note that tables cannot be selected online for this show and if you do not select a table, MadLife will select one for you. Selecting a table is not required, but is an option available.
For any wheelchair or ADA needs, please contact the Box Office in advance of the event at (678) 384-2363 ext. 1.
Please Note: Ticket Prices May Increase At Any Time
For any other questions regarding the event or tickets, please contact the Box Office during its hours of operation at (678) 384-2363 ext. 1.
Box Office hours of operation are Wednesday-Saturday 5:00 PM – 9:00 PM.