Ticketing Powered by
enRage Against the Machine
enRage Against the Machine — LIVE at MadLife Stage & Studios on Friday, August 26th at 10:00!
enRage Against the Machine
enRAGE Against the Machine is Earth's premier Rage Against the Machine Tribute band based out of Charlotte, NC.
RATM is arguably one of the most original bands to ever exist, providing fans with a unique experience. In the bands short tenure, those lucky enough to see the band live will likely never forget how the exchange of energy made them feel.
enRATM continues to channel the spirit of RATM's unique sound but more importantly, what it felt like to experience the band live. What separates enRATM from other tribute bands is that every show provides a unique, high energy experience covering all of the bands material, performed with the true meanings behind the music.
We are celebrating almost 3 decades of RATM, aiming to reach new and long-time fans of the band. More importantly, our ultimate goal is to connect with fans of the band. We are just fans ourselves, looking to bring the emotion and energy of RATM to life for an inclusive, shared experience.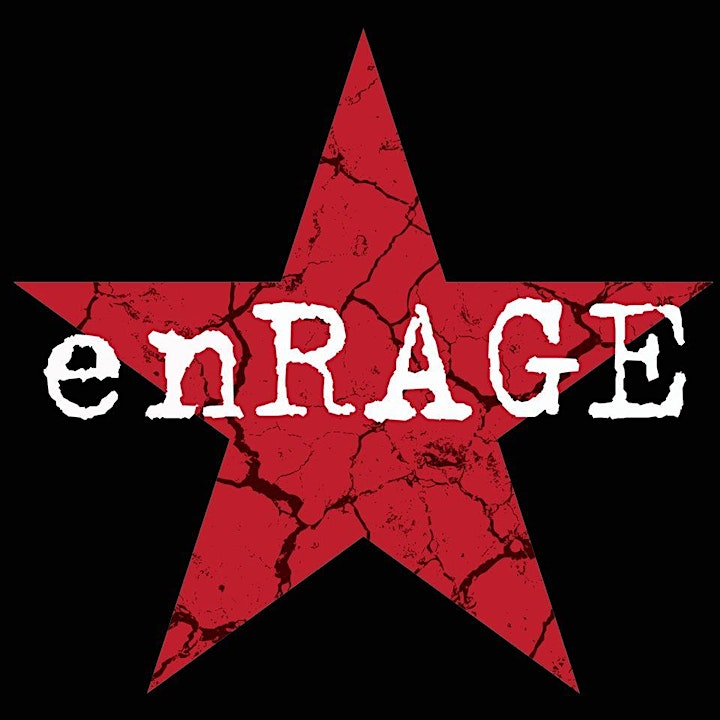 VENUE INFORMATION:
All ticket holders are able to order food and drinks during the event. Standing Room Ticket holders generally place their orders with the venue bar staff. Main Floor Reserved Table and VIP Balcony Table ticket holders are served by MadLife's friendly wait staff throughout the event.
Refer to the seating map below for a layout of the venue for this show. Please note the table arrangement is subject to change and not all tables may be available.
If You Wish To Select A Specific Reserved Table:
Holders of VIP Balcony and Main Floor Reserved Table tickets have the ability to select any available reserved table from the moment their tickets are purchased, up until 30 minutes BEFORE doors open to the event (i.e. if doors are at 6:30, cutoff time for selecting a reserved table would be at 6:00). Tables can be selected EITHER at the Box Office or by contacting the Box Office during its hours of operation at (678) 384-2363 ext. 1. Please note that tables cannot be selected online for this show and if you do not select a table, MadLife will select one for you. Selecting a table is not required, but is an option available.
For any wheelchair or ADA needs, please contact the Box Office in advance of the event at (678) 384-2363 ext. 1.
Please Note: Ticket Prices May Increase At Any Time
For any other questions regarding the event or tickets, please contact the Box Office during its hours of operation at (678) 384-2363 ext. 1.
Box Office hours of operation are Wednesday-Saturday 5:00 PM – 9:00 PM.