Ticketing Powered by
Meet Loaf: The Ultimate Tribute to Meat Loaf
Meet Loaf: The Ultimate Tribute to Meat Loaf — LIVE at MadLife Stage & Studios on Friday, July 7th at 7:30!
Meet Loaf: The Ultimate Tribute to Meat Loaf
Bat Out Of Hell is the 1977 debut album written and composed by Jim Steinman and performed by Michael Lee Aday A.K.A. Meat Loaf. It is one of the best-selling albums of all time, selling 43 million copies worldwide and 14 times platinum.
Considering himself an actor before a singer, Meat Loaf was pictured in the 1975 cult classic film, The Rocky Horror Picture Show, and is featured on several songs in the film, such as "Hot Patootie" and "Time Warp". At any given Meet Loaf tribute show, expect these smash hits to be performed flawlessly.
If you love the music of Meat Loaf, get revved up, because Meet Loaf really ignites. Lead Singer Benny Israel faithfully captures Meat Loaf's powerful, wide-ranging operatic vocals, along with the epic theatrical show Meat Loaf fans have come to love.
Aside from evoking the nostalgia of the 1977 Bat Out of Hell album as well as various other Meat Loaf Hits, Meet Loaf also tributes the genius of Jim Steinman, known for his superior songwriting and outstanding composition. Steinman hits performed by Benny Israel and powerhouse female counterpart Ariel Eva, include but are not limited to, "It's All Coming Back to Me Now" by Celine Dion, "Total Eclipse of the Heart" and "Holding Out for a Hero" by Bonnie Tyler, "Dead Ringer for Love" featuring Cher, and "Making Love Out of Nothing At All" by Air Supply.
For crying out loud, and in the words of Meat Loaf legend himself, don't ever stop rockin'!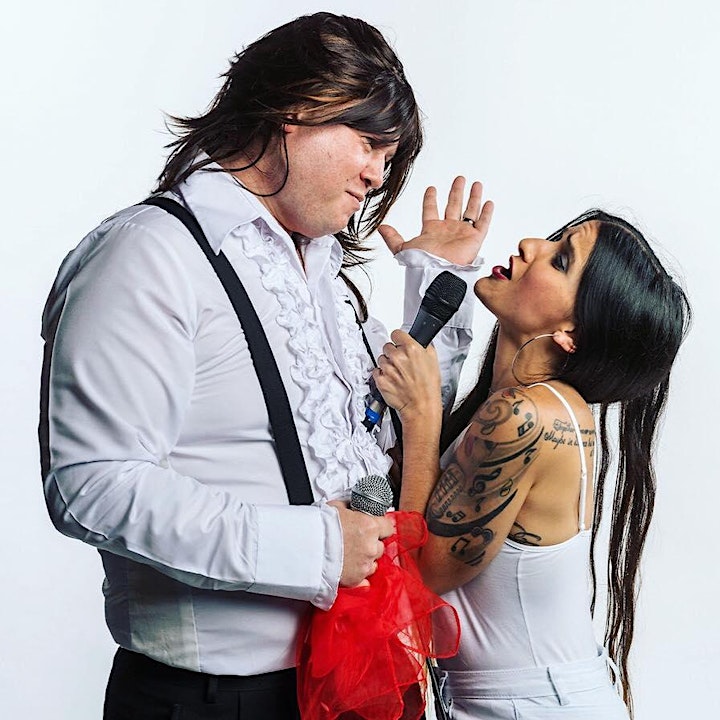 VENUE INFORMATION:
All ticket holders are able to order food and drinks during the event. Standing Room Ticket holders generally place their orders with the venue bar staff. Main Floor Reserved Table and VIP Balcony Table ticket holders are served by MadLife's friendly wait staff throughout the event.
Refer to the seating map below for a layout of the venue for this show. Please note the table arrangement is subject to change and not all tables may be available.
If You Wish To Select A Specific Reserved Table:
Holders of VIP Balcony and Main Floor Reserved Table tickets have the ability to select any available reserved table from the moment their tickets are purchased, up until 30 minutes BEFORE doors open to the event (i.e. if doors are at 6:30, cutoff time for selecting a reserved table would be at 6:00). Tables can be selected EITHER at the Box Office or by contacting the Box Office during its hours of operation at (678) 384-2363 ext. 1. Please note that tables cannot be selected online for this show and if you do not select a table, MadLife will select one for you. Selecting a table is not required, but is an option available.
For any wheelchair or ADA needs, please contact the Box Office in advance of the event at (678) 384-2363 ext. 1.
Please Note: Ticket Prices May Increase At Any Time
For any other questions regarding the event or tickets, please contact the Box Office during its hours of operation at (678) 384-2363 ext. 1.
Box Office hours of operation are Wednesday-Saturday 5:00 PM – 9:00 PM.