Laugh-Lines & Stretch-Marks: Comedy for Women, Moms, and Couples!
Laugh-Lines & Stretch-Marks: Comedy for Women, Moms, and Couples! — LIVE at MadLife Stage & Studios on Thursday, October 7th at 8:00!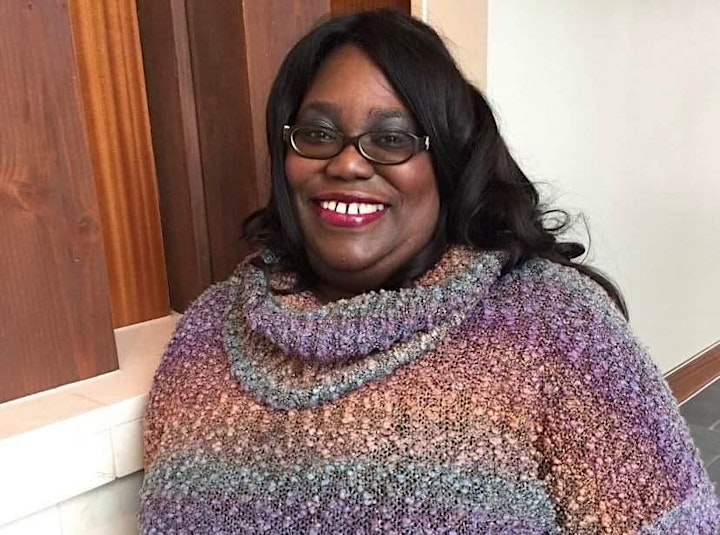 Tara Brown
Tara Brown performs clean and family-friendly comedy across the country. She has been featured on WBTV-TV, WJZY-TV, WBT Radio, The Lancaster News, Carolina Gateway, and The Charlotte Post. CharlotteFive.com named her as one of "The Standup Comedians You Need to Know in Charlotte;" while Queen City Nerve named her as "Best Comedian" for 2019 in their "Best of the Nest Readers' Picks." In addition, Tara is the most recent winner of "Jeanne Robertson's Comedy with Class Humor Competition." Tara is the producer and host of family-friendly comedy shows; the co-host of the Preachers' Kids podcast, and her "Clean Comedy Corner" segment can be heard on iHeart Radio. Tara's Dry Bar Comedy special will be released soon. Tara Brown is a native of Brooklyn, New York, and now resides in Charlotte, North Carolina.
HOST: Heather Tolley-Bauer
Each month features a fabulous, funny new line up of top comics along with Atlanta's favorite momedian, Heather Tolley-Bauer!
Heather Tolley-Bauer wears a lot of hats, she's a wife, mom, comedian and colon cancer survivor. Her mom com delivers the right mix of funny and realism to sold out crowds of women, moms and couples all over Atlanta and in select cities across the country.
She books, hosts and produces a wildly popular show called Laugh-Lines & Stretch-Marks®️, has opened for nationally touring comic Brian Moote, appeared on the Weather Channel's original program, Weather Gone Viral, and was recently selected to perform at the prestigious LaughFest in Grand Rapids, Michigan.
VENUE INFORMATION:
All ticket holders are able to order food and drinks during the event. Standing Room Ticket holders generally place their orders with the venue bar staff. Main Floor Reserved Table and VIP Balcony Table ticket holders are served by MadLife's friendly wait staff throughout the event.
Refer to the seating map below for a layout of the venue for this show. Please note the table arrangement is subject to change and not all tables may be available.
If You Wish To Select A Specific Reserved Table:
Holders of VIP Balcony and Main Floor Reserved Table tickets have the ability to select any available reserved table from the moment their tickets are purchased, up until 30 minutes BEFORE doors open to the event (i.e. if doors are at 6:30, cutoff time for selecting a reserved table would be at 6:00). Tables can be selected EITHER at the Box Office or by contacting the Box Office during its hours of operation at (678) 384-2363 ext. 1. Please note that tables cannot be selected online for this show and if you do not select a table, MadLife will select one for you. Selecting a table is not required, but is an option available.
For any wheelchair or ADA needs, please contact the Box Office in advance of the event at (678) 384-2363 ext. 1.
Please Note: Ticket Prices May Increase At Any Time
For any other questions regarding the event or tickets, please contact the Box Office during its hours of operation at (678) 384-2363 ext. 1.
Box Office hours of operation are Wednesday-Saturday 5:00 PM – 9:00 PM.